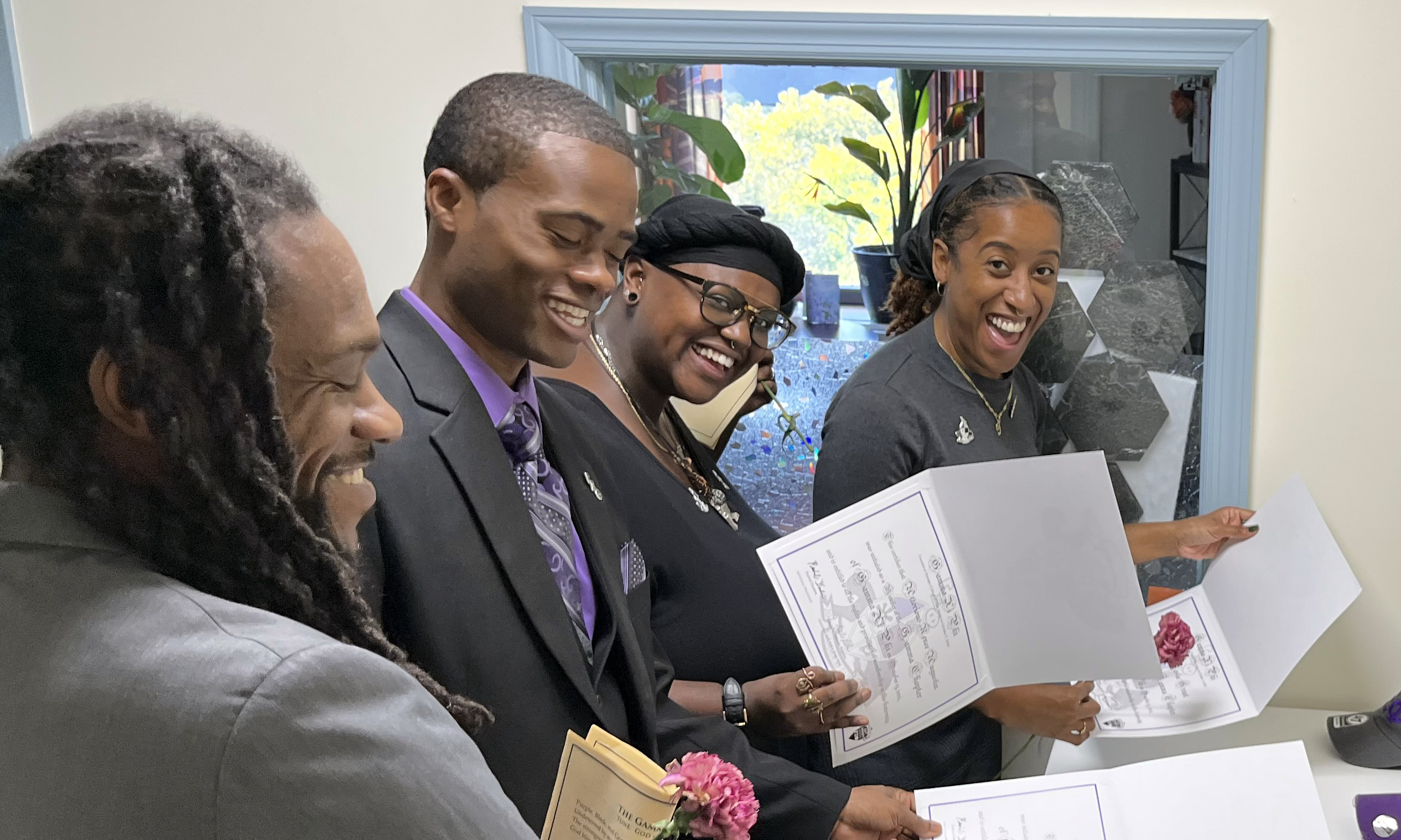 Newark Chapter Adds four
NEWARK, NJ- The Gamma Chapter of Gamma Xi Phi, a professional fraternity for artists serving Newark, New Jersey, initiated four new members on Saturday, October 15, 2022. This occasion marked the first in-person ceremony in the fraternity since the start of the COVID-19 pandemic. This infusion of creators and innovators expands the organization's membership and places it on a continued path of celebrating "Art, Society & Justice: For Decades to Come."
The new members are visual artists, educators, writers, actors, poets, and arts administrators, representing the largest cohort of members in the chapter's history.
The new initiates are: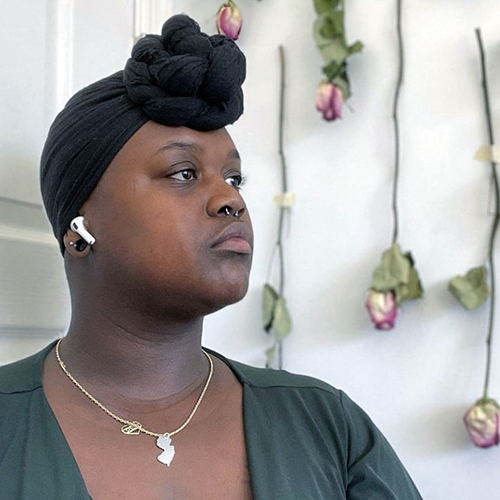 Gamma Attorious Renee Augustin, a nonbinary (they/them), queer, performance poet, filmmaker, and educator from Wanamassa, New Jersey. Their work focuses on transformation and community, and their hope is for their art to serve as a catalyst in the liberation of all people from oppressive systems. Attorious received their poetry MFA at Rutgers University-Newark. They are the host of Lampblack's Instagram Live Series, "The Inky Bulb" and an artist-in-residence with New Jersey Performing Arts Center, where they were co-artistic director of NJPAC's 2021 performance "Phronesis: A Focus on Frequency."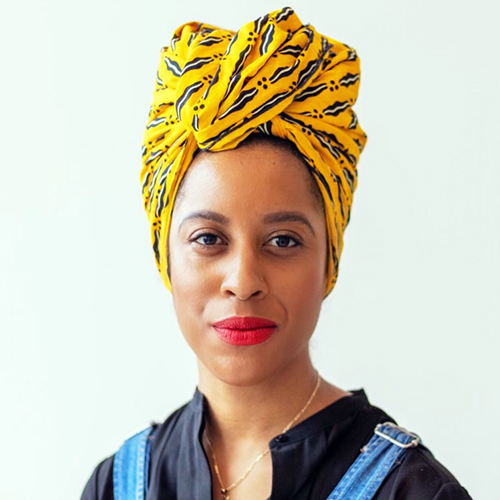 Gamma Tasha Grant (they/she) is an Afro-Costa Rican queer and non-binary multi-disciplinary arts & social justice educator, applied theatre practitioner, and cultural worker from Newark, New Jersey. Tasha has worked in education, activism, youth development, and gender and sexuality education as a facilitator, devised theatre director, teaching artist, high school teacher, and college lecturer. They are the founder and Artistic Director of Maroon Theatre Project, a New Jersey-based Black feminist theatre collective that creates programming and curriculum that fosters critical consciousness, activism, and healing in youth through the arts. Rooted in liberatory pedagogy, Tasha works to reimagine theatre-making and education by focusing on young peoples' social-emotional development and providing them with access to social justice and political education. Tasha prioritizes queer, transgender, and non-binary youth of color to create affirming spaces for multi-marginalized youth. Currently, they serve on the editorial board for Youth Theatre Journal and holds a BA from Utica University in Psychology, with a minor in Theatre, and an MA in Educational Theatre for Colleges & Communities from New York University.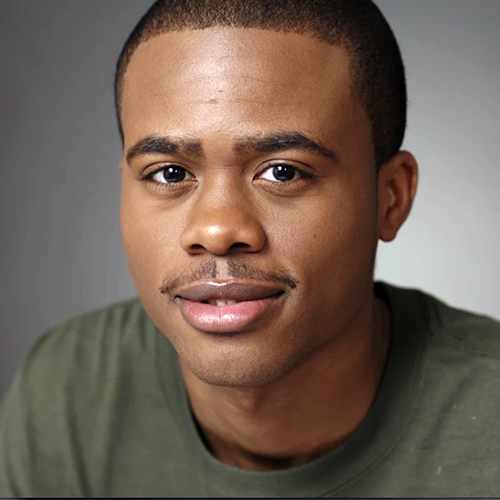 Born and raised in Paterson, New Jersey, Brother Jaquair Gillette is a graduate of Ramapo College of New Jersey. He is an actor, poet, producer, and community artivist. He recently released his festival award-winning film "3rd & 4th Chapters." He has been featured in roles in plays and television shows such as August Wilson's The Piano Lesson for Now Theatre, Inc., Orange is The New Black, Godfather of Harlem, Tommy, The Marvelous Mrs. Maisel, FBI, and Law & Order: Organized Crime. He recently released his debut spoken word poetry book entitled Defiance & Desperation available on numerous eBook platforms. In addition, He is a three-time featured poet at the legendary Nuyorican Poets Cafe in NYC. He is the annual open mic host of Paterson Poetry Festival and has performed in poetry cafes and venues across the U.S from New York City to Los Angeles. Jaquair continues to stay active in his hometown of Paterson as a commissioner on the Paterson Arts Exchange and as an associate producer for The Urban Blackboard Program for Public Access Television.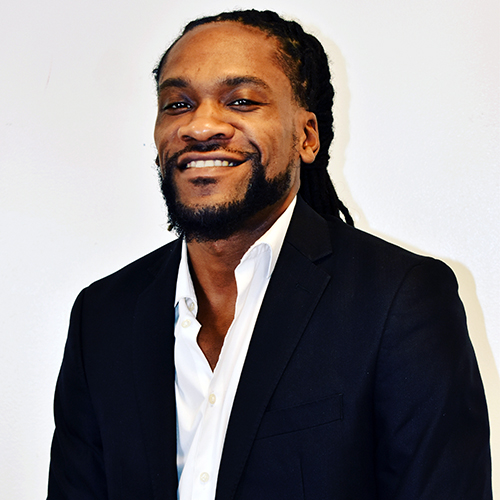 Gamma Dontae T. Muse is the owner of the award-winning Above Art Studios in New Brunswick, New Jersey. He is also the best-selling author of Tripping Over Canvases: How to Open Your Own Art Gallery with No Prior Experience. Dontae has participated as an advisor to or on the boards of New Jersey Art Administrators of Color, Institute of Music for Children, Black Girls Who Paint, Blk Art House, National Endowment for the Arts, New Brunswick HeART Festival, New Brunswick NAACP, Arts New Brunswick (Art Council), and Morris Arts.  He is also an advocate for fair access to health insurance for artists and fair payment to artists for artistic services, and curates the movements #nostarvingartists and #paytheartist.
Augustin said they connected with Gamma Xi Phi's principles. "They build up to the expansion of Gammas as individuals and community through intentional creation, service, and gathering."
Muse stated, "I hope that I can add valuable relationships that can help procure more resources to better serve the artist community."
Gamma Xi Phi was founded on October 7, 2010, on the campus of Ramapo College. The purpose of the organization is to honor the achievements of artists through fellowship, philanthropy, social justice, and service.