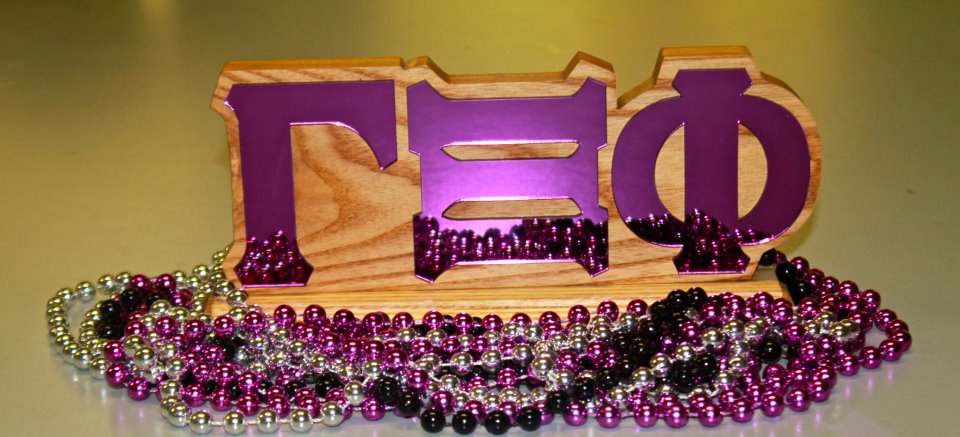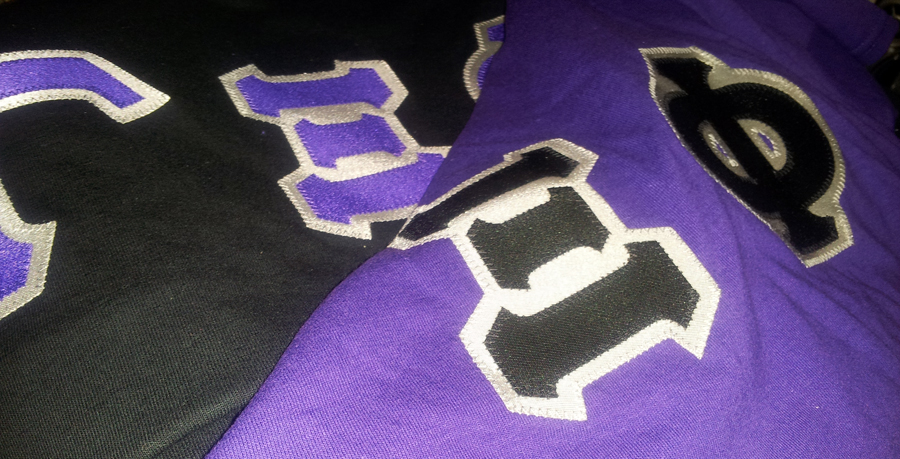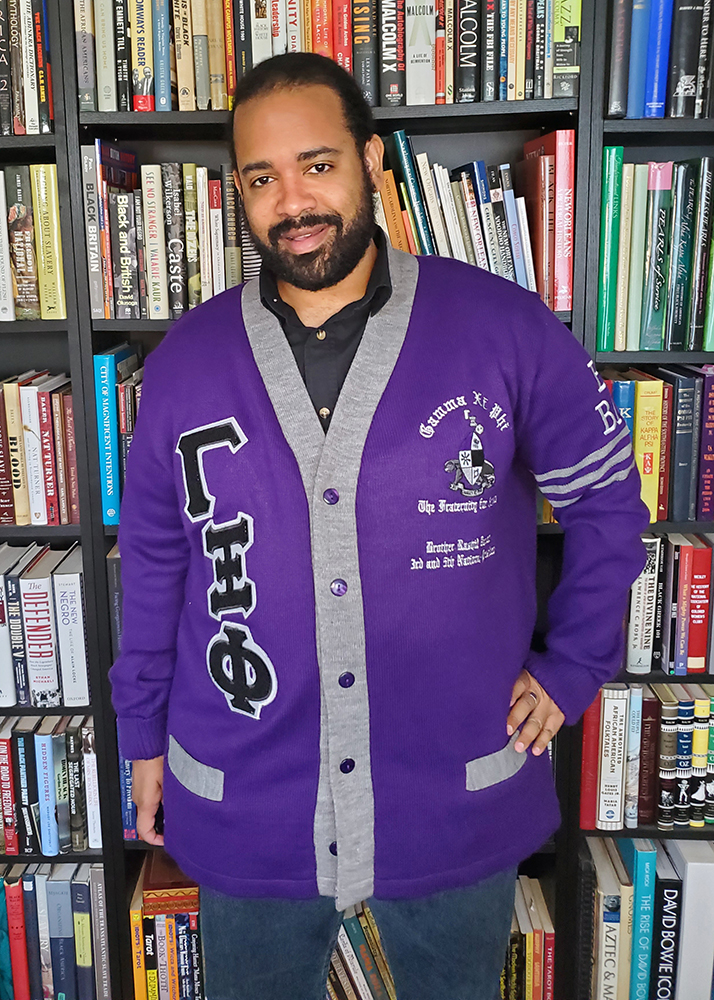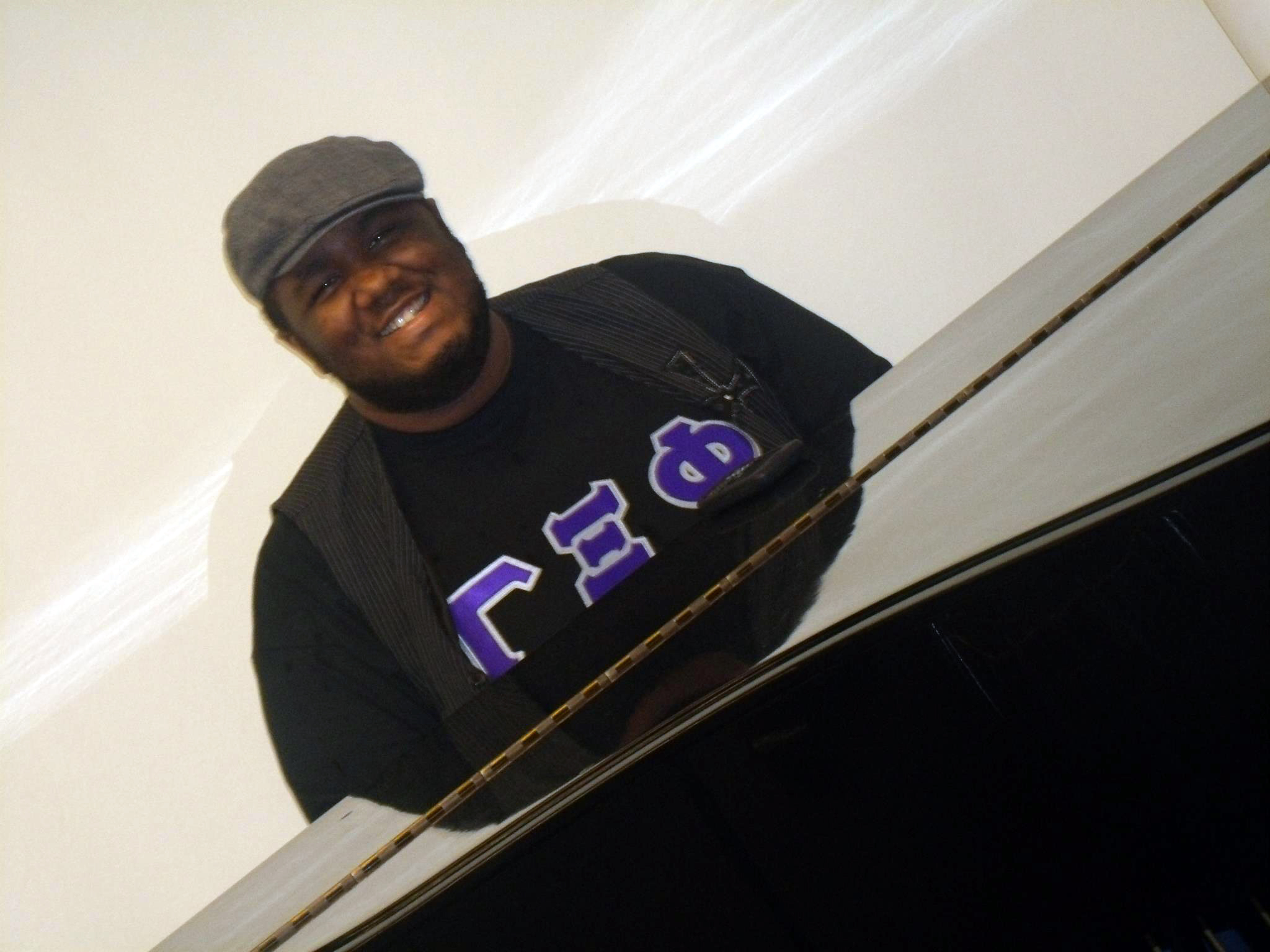 The following vendors are the only officially licensed vendors of Gamma Xi Phi.  Members of the fraternity and our families and friends are asked to only use the following companies when purchasing fraternity merchandise.
Collegiate Greek
(Satin stitched and embroidered apparel and gifts.)
Custom Greeks
(Custom stationery, paddles, plaques, and apparel.)
Dice Designs LLC
(T-shirts, hoodies/sweatshirts, sweatpants, hats, water bottles, and accessories.)
Greek Nation
(Satin-stitched and embroidered apparel and gifts)
Kevin Davis Design + Brand
(Lapel pins.)
PHront Runners
(Apparel) 
SuessenSpot
(Pins)
University Apparel
(Custom lettered sportswear, including shirts, sweatshirts, sweaters and jackets, along with bags and blankets.)
Varsity Apparel
(Line jackets, caps, cardigans, T-shirts, Letterman's jackets, screen printing, embroidery, direct to garment printing, and chenille letters and patches.)
Become an official vendor
Gamma Xi Phi does not give permission for the commercial reproduction of our intellectual property without a license.  There is no cost to the license, but potential vendors must seek permission from the national office prior to the reproduction of merchandise bearing our intellectual property.  Any vendor who has violated this policy is disqualified from obtaining a license.  Members are barred from purchasing merchandise from such vendors.
Vendor inquiries should be made through the Contact page.