Gamma Chapter represents at the Paterson Poetry Festival
Paterson, N.J., October 21, 2023— The Gamma chapter showed up and showed out at the 5th annual Paterson Poetry Festival held at International High School in Paterson.
Gamma chapter primarily services the Newark and greater area, however being the only active chapter in the state of New Jersey, the chapter made a delightful exception.  Led by Brother Jaquair Gillette, a Fall 22 initiate and Paterson native, the Gammas were present throughout the many different sets. On Saturday, not only did the Gamma Chapter table, but members also performed on the big stage.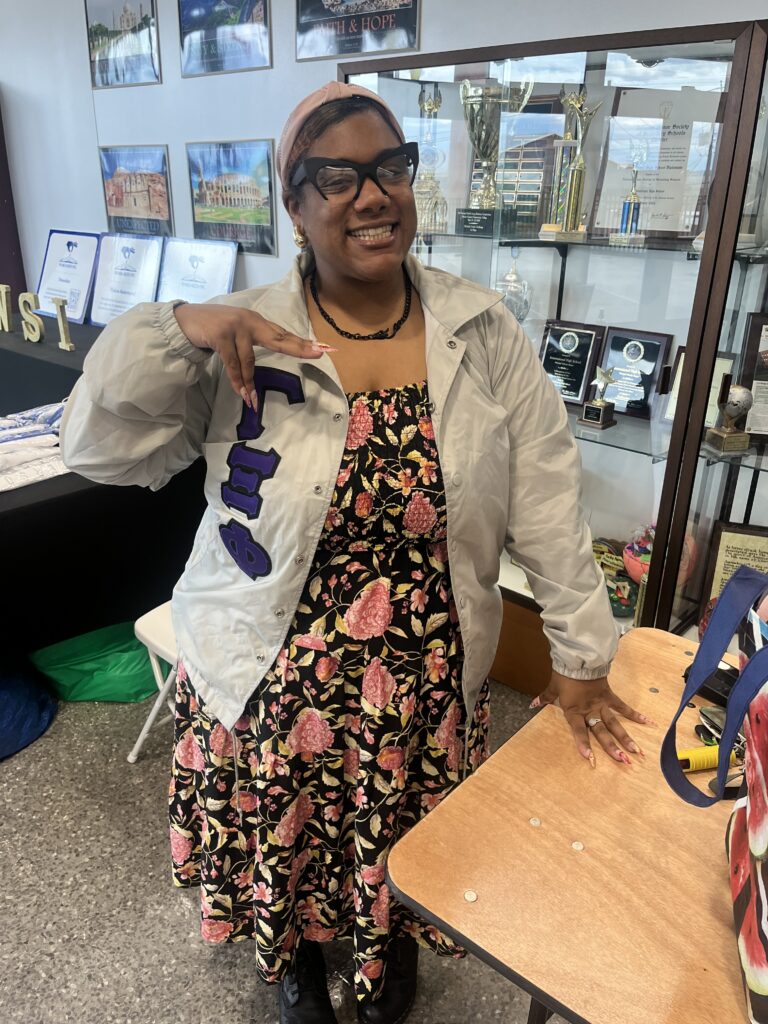 Gamma Chapter engaged festival attendees both young and old by having them read and discuss quotations from various artists. Brother Jaquair has been attending the festival since its inception and was a key organizer this year. "I liked how people engaged with quoting artists and giving feedback on how they felt about the artist's words at the chapter table. For an event that's about poetry, the words from those artists were poetic, and getting reactions to them is an example of the power of poetry," he said.
The Paterson Poetry Festival is an annual event that is a celebration of words, writers, and poetry lovers. Coined as the "Super Bowl event for poets,"  the Festival was founded in 2018 and is sponsored by Word Seed Inc. The organization is a team of poets whose mission is to bring voice and literacy to writers of all ages. All of this comes from the brain of Ms. Talena Lachelle Queen. Not only is she currently Paterson Poet Laureate, she is the Founder and Executive Director of the festival and Founder and President of Word Seed Inc.
To find more information about the Festival, visit: https://www.wordseedinc.org/