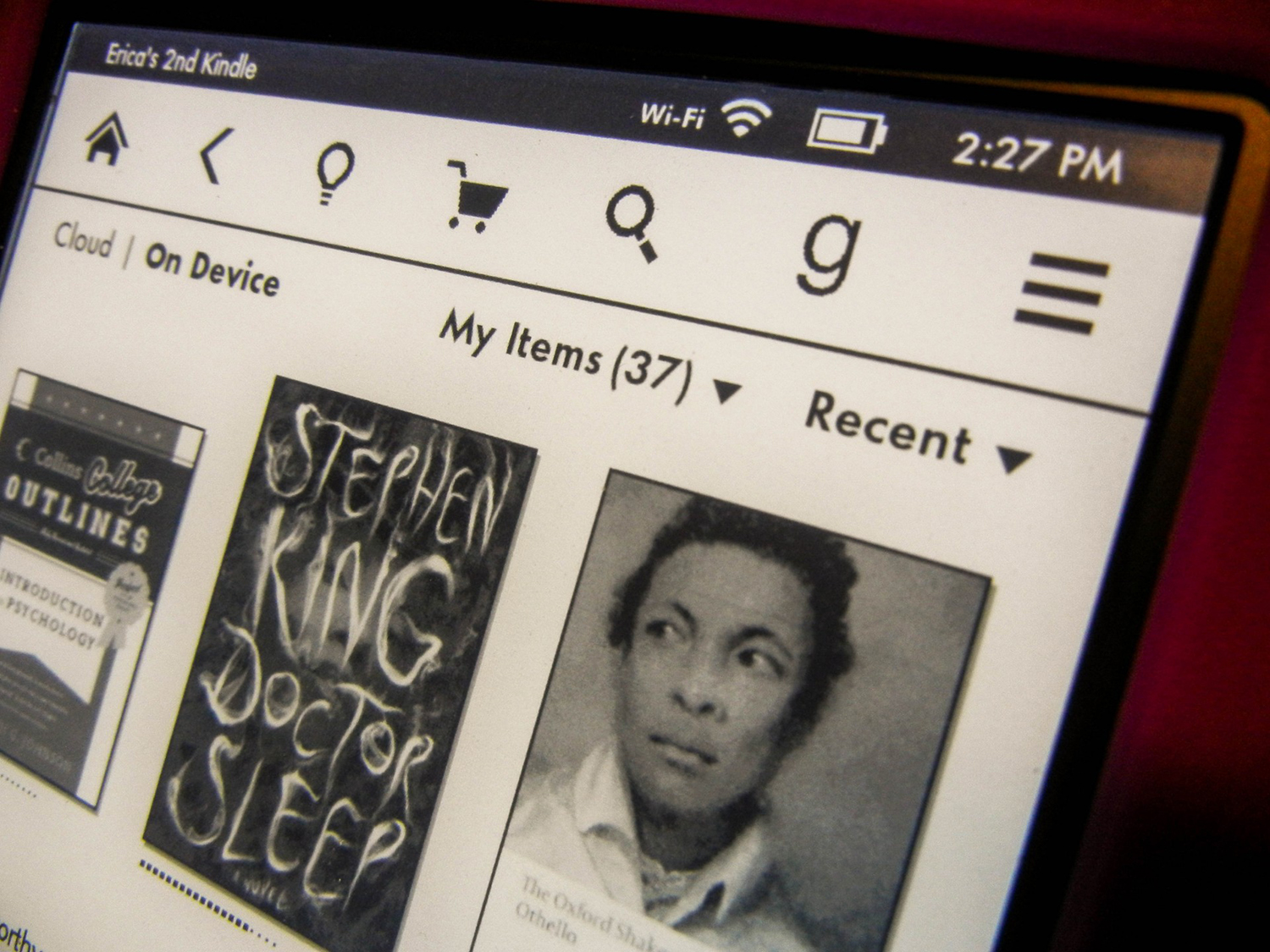 Millions of people around the world are adjusting to a new reality in which social contact is now limited. Even though our day jobs may have us teleworking and our children distance-learning, entertainment is still a major part of our lives. Here are selected books that you can download right now from your favorite members of Gamma Xi Phi, from fiction to poetry.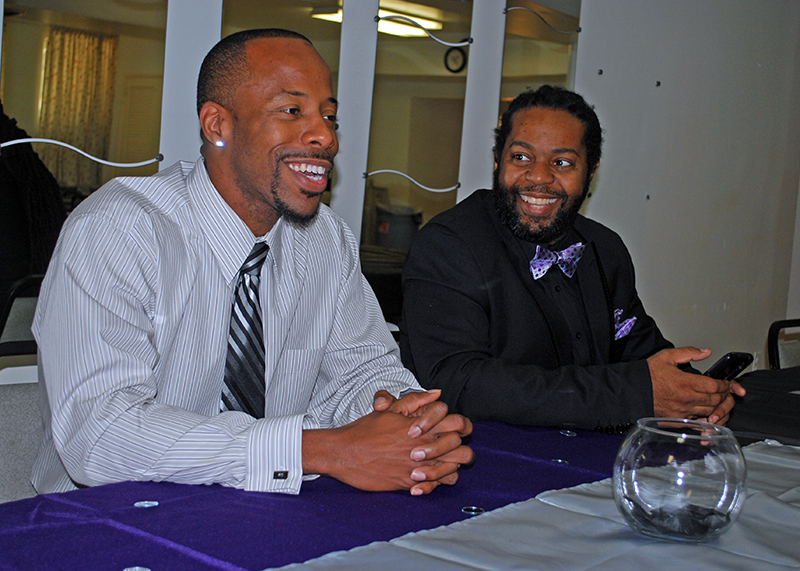 Gamma Xi Phi, the professional fraternity for artists, has fewer than 100 members and is less than ten years old. When Christopher Brient became a member of the fraternity, there were less than 30 members—the majority of whom were not subject to a ritualistic initiation. The organization was only two and a half years old when he entered. He was the fraternity's second honorary member.

E. Ethelbert Miller, a 2018 initiate of Gamma Xi Phi's Beta Chapter, is the featured writer in the February 2020 edition of DoveTales Online Journal of the Arts. The issue was guest edited by Robert Kostuck. DoveTales is a publication of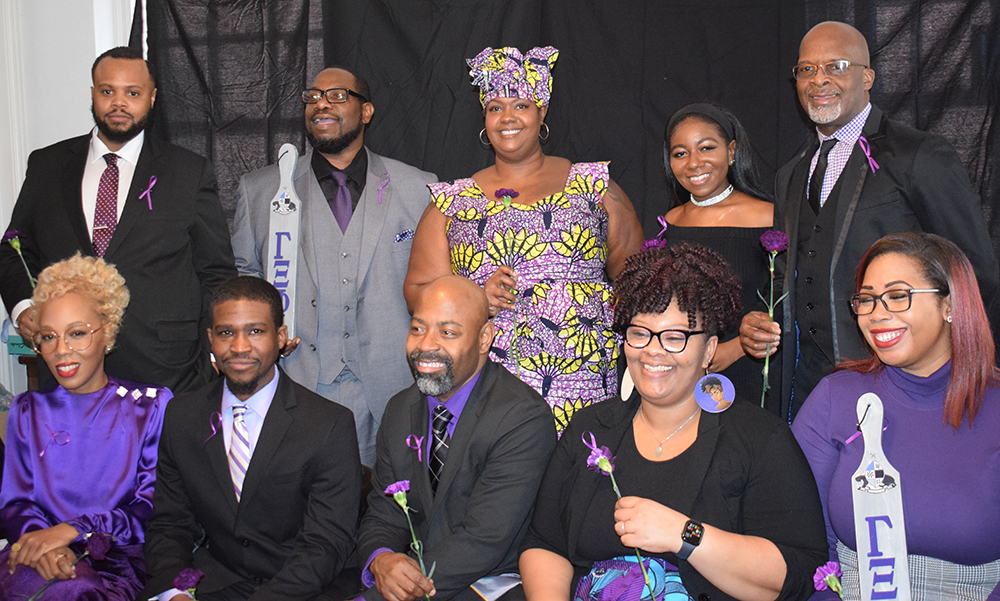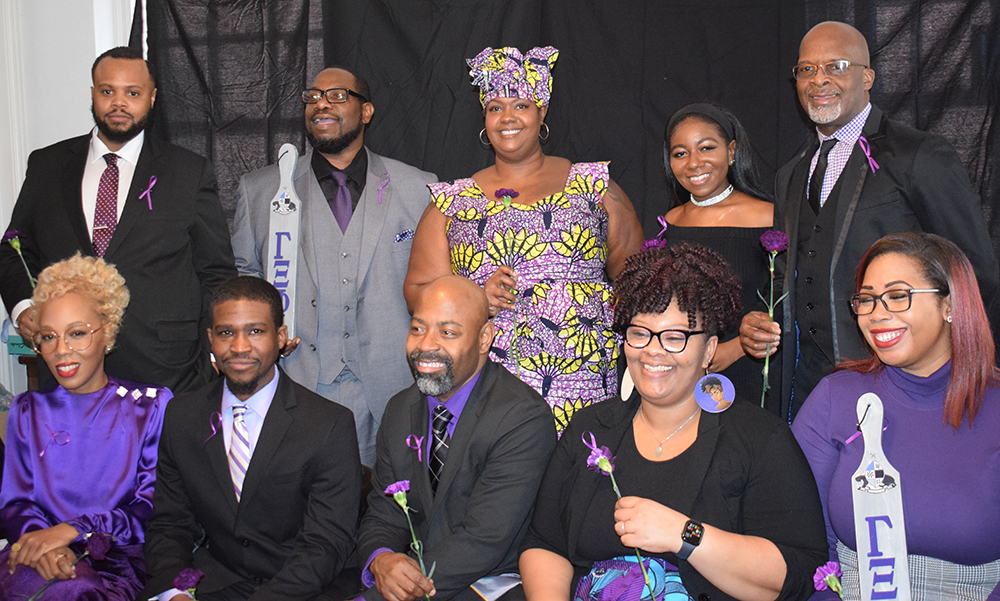 Gamma Xi Phi, the professional fraternity for artists, welcomed 13 talented artists in historic initiations occurring on January 25 and January 26, 2020, in Baltimore, Maryland. The events celebrated new initiates from four different chapters, including the newly chartered Zeta Chapter, serving Baltimore, Maryland.
Novelist Rashid Darden was re-elected National President of Gamma Xi Phi, the nation's leading fraternity for artists.
The election took place at the 2019 National Convention in Washington, DC.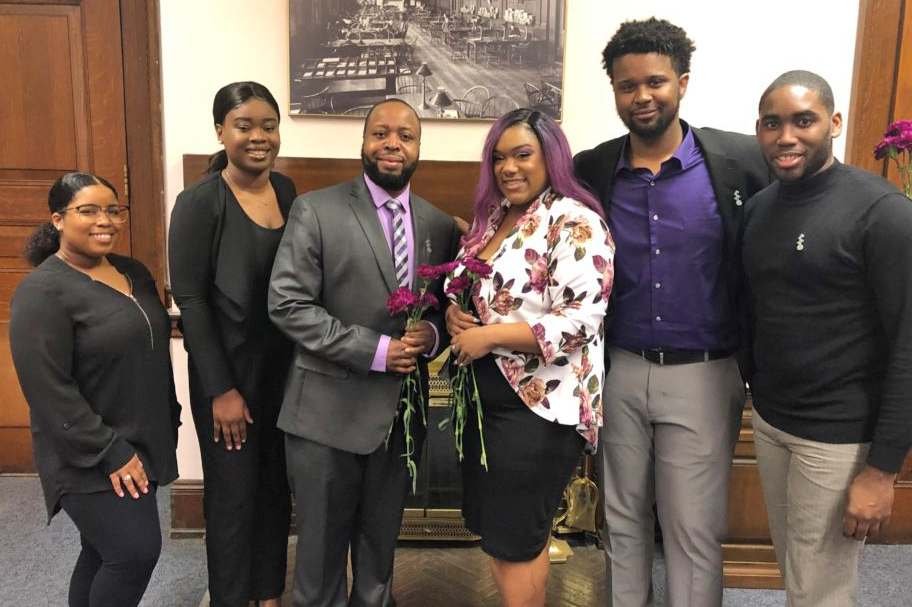 The Gamma Chapter of Gamma Xi Phi Professional Arts Fraternity was officially reactivated on May 4, 2019, with the induction of three new members. The ceremony was attended by Alpha and Beta Chapter members, and was officiated by National President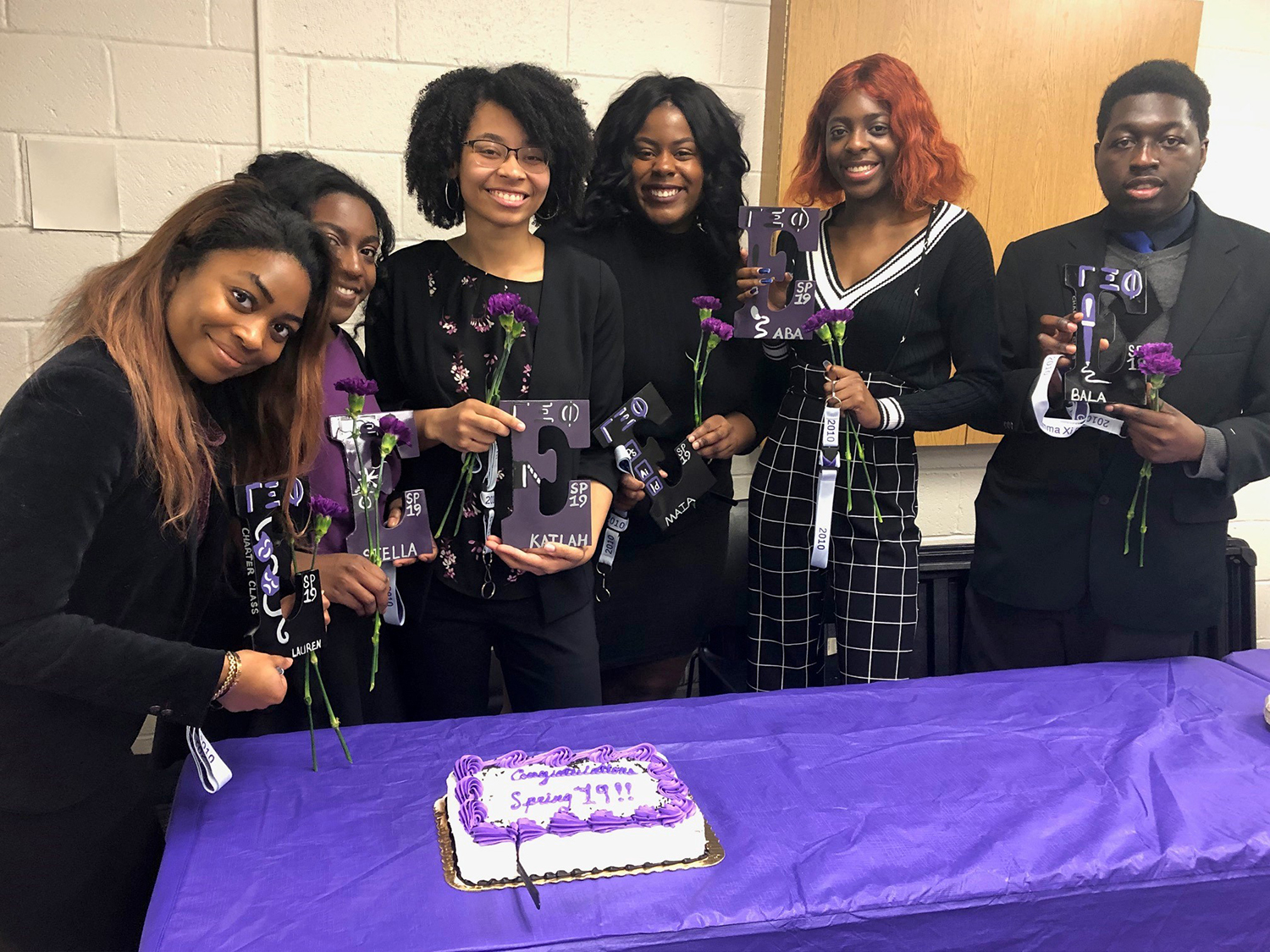 (l-r): Michael McDermott (Beta Chapter); Epsilon Chapter charter members Bala Mahmoud, Lauren-Marie Aba Amoah, Maia Fulton, Kailah Christopher, Jordan Ann Estelle Hendricks, Lauren Maiden; and Marifel Bermudez (Beta Chapter). On March 3, 2019, the Epsilon Chapter of Gamma Xi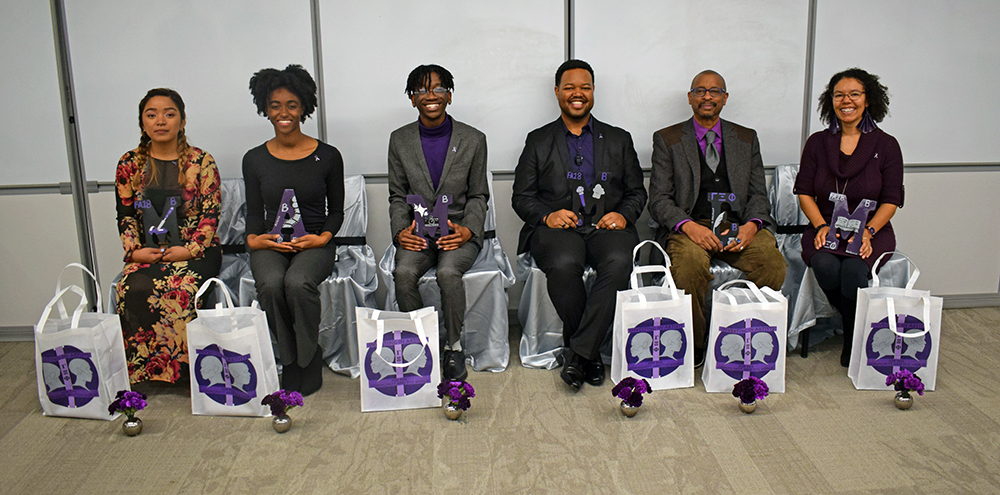 On December 8, 2018, the Beta Chapter of Gamma Xi Phi inducted six new members into its Fall 2018 class, the largest since the fraternity's founding in 2010. Located in Washington, District of Columbia, the Beta Chapter was chartered on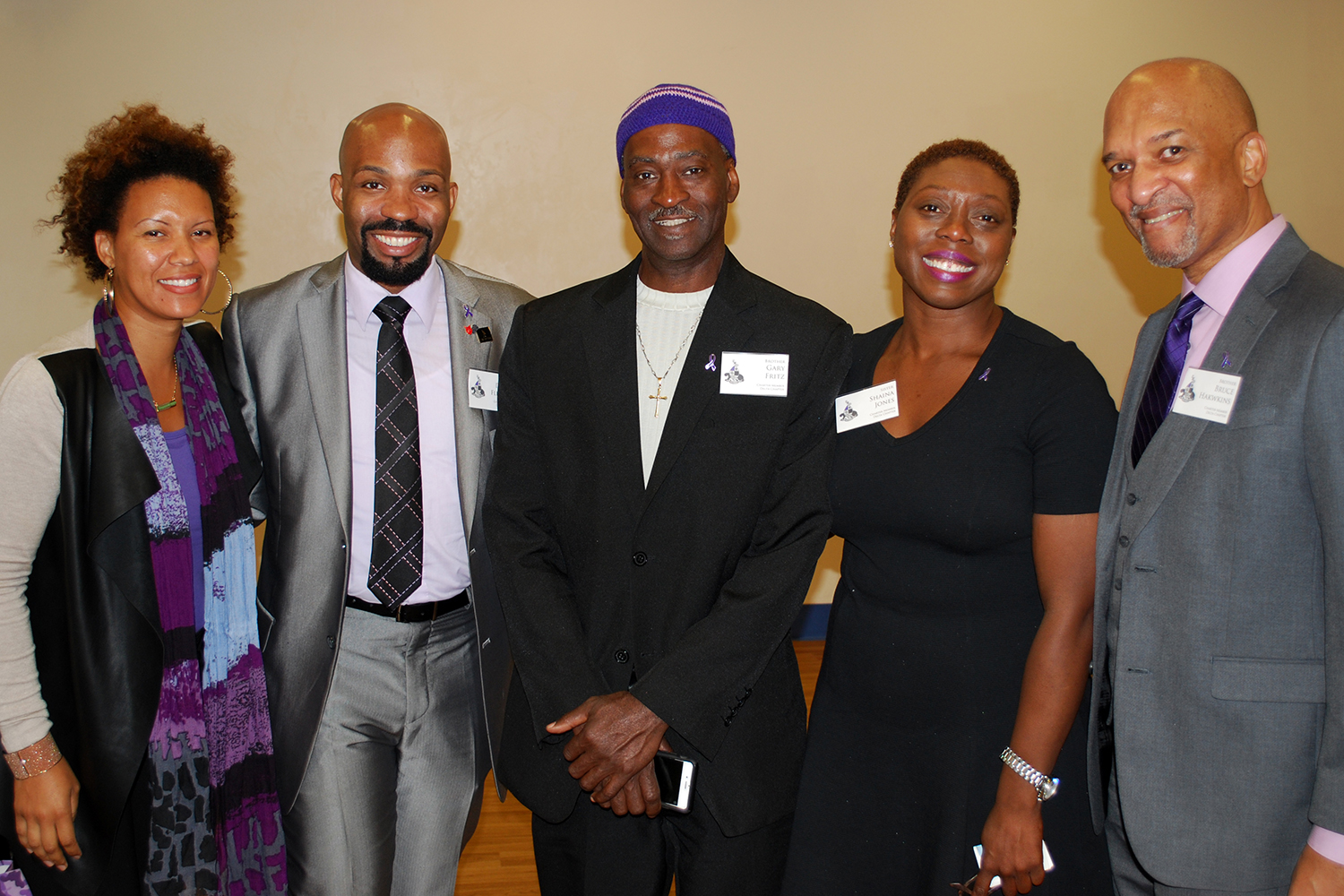 Gamma Xi Phi, the professional fraternity for artists, announces the chartering of its newest chapter. Delta Chapter, chartered on October 8, 2016, will serve the five boroughs of New York City. Five new members were initiated in a ceremony attended by members of the National Board of Trustees, honorary members, and Brothers and Sisters from Alpha Chapter at Ramapo College of New Jersey and Beta Chapter in the District of Columbia.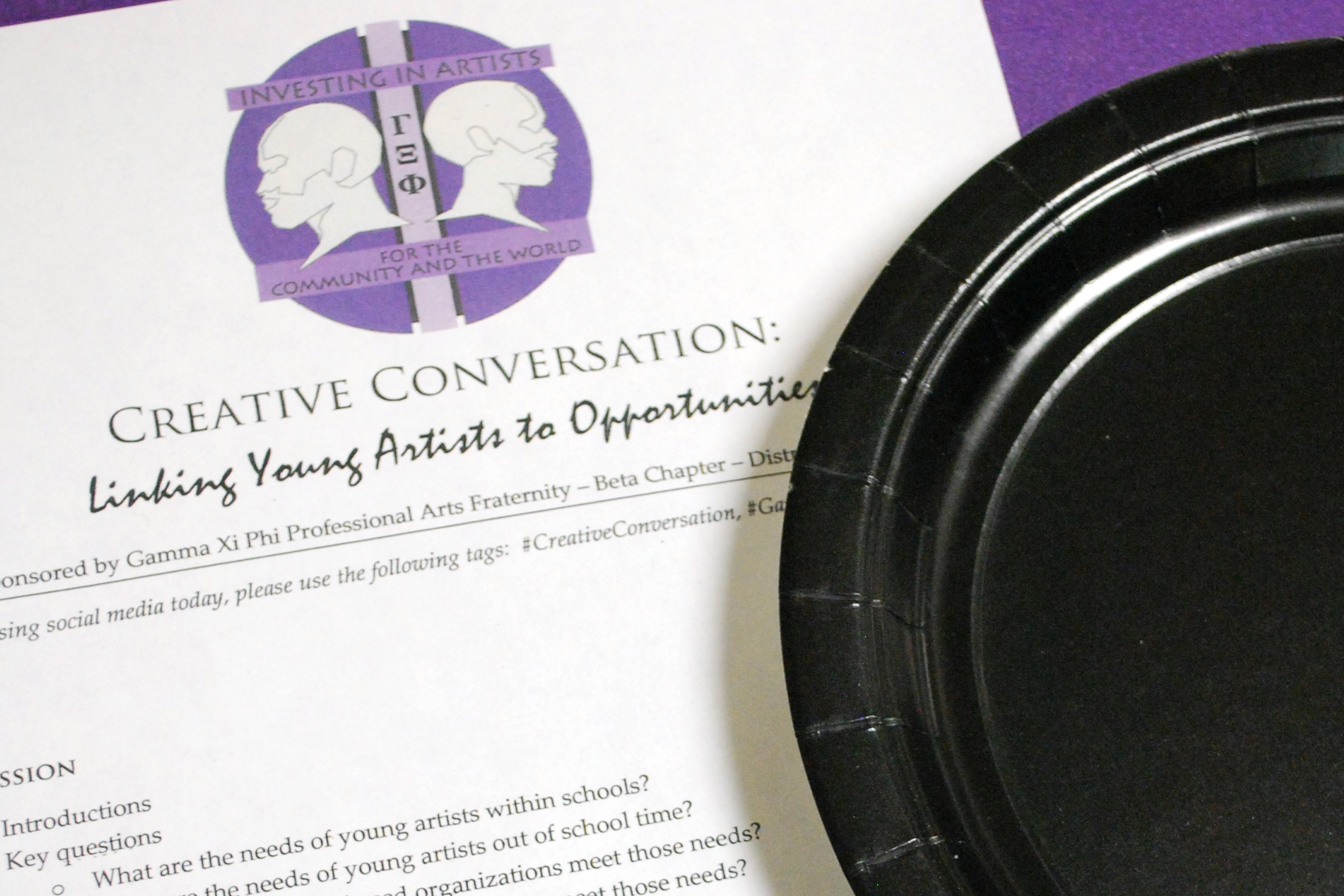 The Washington, DC chapter of Gamma Xi Phi Professional Arts Fraternity hosted a Creative Conversation as part of the organization's National Arts and Humanities Month observances.  The theme of the discussion was "Linking Young Artists to Opportunities." Held at the Greater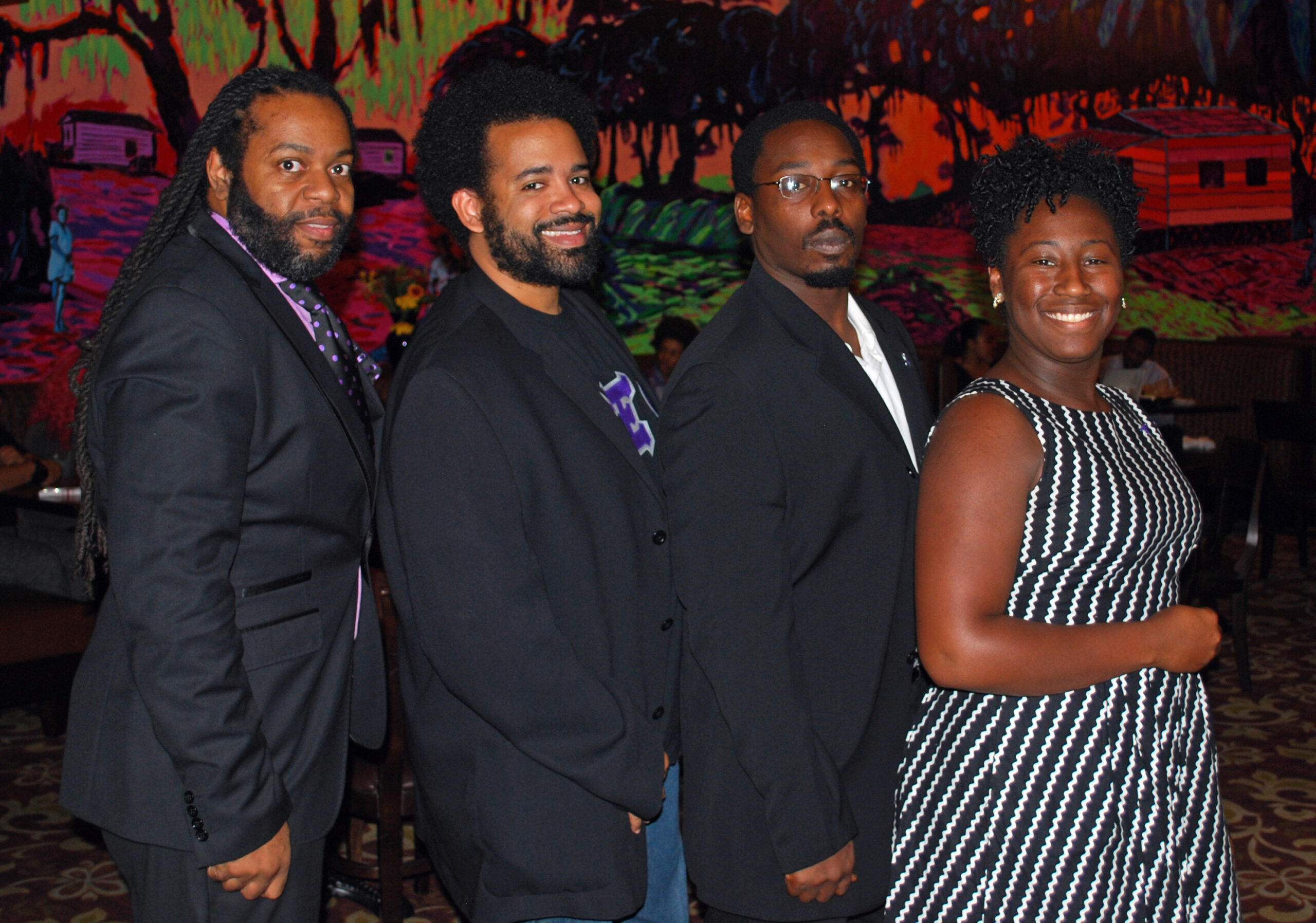 On Wednesday, October 7, 2015, chapters of Gamma Xi Phi Professional Arts Fraternity participated in local celebrations commemorating the fifth anniversary of the founding of the organization. Since that first day at Ramapo College of New Jersey, Gamma Xi Phi has grown in membership and in number of chapters. Nationally, the fraternity took to social media to celebrate its birthday. Locally, members assembled with one another in fellowship, toasting to the past and looking forward to a brighter future.