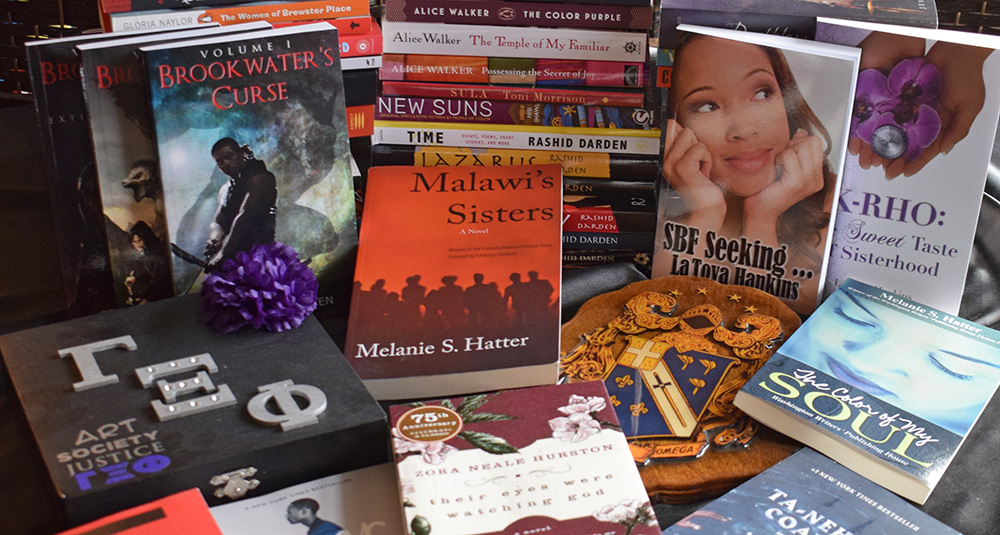 Beta Lambda partners with APO Alumni to provide Black Books to rural jail
During Black History Month 2022, the Beta Lambda Chapter of Gamma Xi Phi, serving rural and remote areas of the South Atlantic Region, partnered with the Mu Alpha Alumni Association of Alpha Phi Omega to provide over 90 books for the Northampton County (NC) Detention Center and to the Free Minds Book Club and Writing Workshop for incarcerated youth.
The book drive had several components.
First, the decision was made to focus on generating a wish list consisting of books by Black authors and about Black people, in honor of Black History Month but also to ensure that the lives and experiences of many of the incarcerated people were reflected. Classics authors such as Zora Neale Hurston were chosen, but so were emerging and self-published novelists. Special care was taken to also choose some books with LGBT content, youth and young adult content, and fantasy/horror.
Next, the wish list was promoted on social media through Gamma Xi Phi and Alpha Phi Omega's extensive networks. The original goal of 50 books was reached in days, so an additional beneficiary was chosen in the Washington, DC area–the Free Minds Book Club and Writing Workshop. The books were then assembled and delivered to their recipients.
Major Anne Gee received the donations and said, "I want to thank you for the book donation as I am sure that these are greatly appreciated by the inmates here in this county." Her deputy took time to explain to Gamma Xi Phi members the composition of the jail and also express her appreciation.
Gamma Xi Phi is an anti-racist professional fraternity for artists established in New Jersey nearly 12 years ago and now has members from Canada to the United Kingdom. It performs community projects with a special focus on the arts and entertainment industries.
The Mu Alpha Alumni Association (MAAA) of Alpha Phi Omega National Service Fraternity consists of alumni members who pledged at Georgetown University and continue their commitment to Leadership, Friendship, and Service throughout their lives. Said MAAA member Leah Northington: "I'm so happy that we were not only able to meet but to exceed our expectations for this book drive! [We thank] Gamma Xi Phi for your partnership and support in this project."
GXP and MAAA are grateful to the many donors who provided the books necessary for this project. Donors were not only members, but friends of both organizations from as far away as Davis, California.