Why a Fraternity?
Brothers and Sisters, families and friends, visitors to this website:  I welcome you to the next era of service to the arts.
As you see, the new theme of Gamma Xi Phi is Investing in Artists for the Community and the World.  As we developed this theme, we reached out to several organizations to share the importance of collaborating with the fraternity.  One potential partner outright asked me:  "Why a fraternity?  Why not just an association?"
I wanted to tell this nonprofit leader that the tradition of professional fraternities and sororities was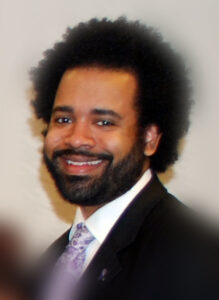 strong not only in African American communities, but among American college and university men and women nationally; that professional Greek letter organizations were quite a normal and common part of professional life.
I wanted to tell them that the desire to belong is strong among many of us, and that the founders of Gamma Xi Phi wanted to be part of a lasting organization that would seal their bonds as friends and artists.
I further wanted to tell her that being part of a fraternity was just plain fun, that we enjoy dressing up in suits and having ceremonies that dedicate ourselves to our treasured principles.
In the end, I kept my response simple: "Association membership comes and goes.  Membership in Gamma Xi Phi is a lifetime commitment."
Gamma Xi Phi Professional Arts Fraternity, established at Ramapo College of New Jersey in 2010 on the principles of Philanthropy, Sodality, and Elevation, is the leading fraternal organization for artists.  Our fraternity consists largely (but not exclusively) of men and women of color who believe that the most meaningful pathway to excellence mandates giving back.
We have promised to uphold our values for all the days of our lives. We invite working artists to join us as we fulfill our mission to expand from a handful of college friends to a nation of artists devoted to service and uplift.  It is my hope that our zeal for this organization shines through our national program as we Invest in the Arts, Invest in Artists, and Invest in the Membership of Gamma Xi Phi.
Thank you in advance for your support of our mission.  The best of Gamma Xi Phi is yet to come.