GXP SPONSORS anti-BOOK BANNING EVENTS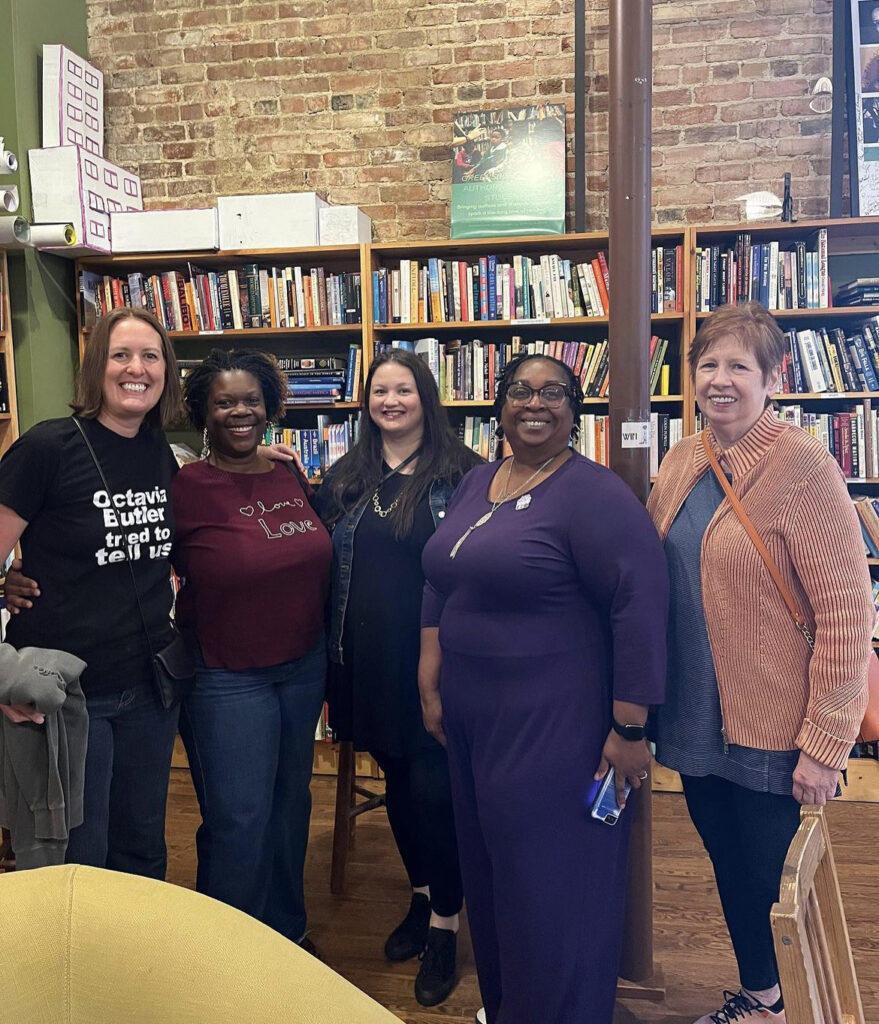 CONWAY, N.C.— Gamma Xi Phi members engaged in virtual and in-person programming during October to raise awareness about the increasing trend of books being challenged and banned in communities across the country.
Members shared videos of themselves reading portions of banned and challenged books via the fraternity's YouTube channel on October 6. On October 21, National President La Toya Hankins and Phi Chapter Program Director Marla Taviano participated on a panel discussion that celebrated BIPOC and LGBTQ books, co-sponsored by Pen America Piedmont and Gamma Xi Phi.
"Gamma Xi Phi is a professional fraternity of artists and creators and, as part of our national program, I SWEAR, advocate for topics related to the arts," Hankins said. "The scourge of books being banned and challenged due to the subject matter is a topic that hits close to home."
According to PEN America:
During the 2022-2023 school year, there were 3,362 instances of book bans in the United States public school classrooms and libraries. This represents a 33 percent increase from the previous year.
The book bans represent 1,557 unique book titles and the works of over 1,480 authors, illustrators, and translators. The top four banned authors were Ellen Hopkins, Sarah J. Mass, and Margaret Atwood. Nobel Prize Winner for Literature Toni Morrison was fourth on the list.
44 percent of those books were banned pending investigation and the most frequently banned books are largely young adult novels featuring a female, queer and/or nonbinary protagonist.
Laura Harris, who attended the October 21 event, said she appreciated the opportunity to learn more about the efforts involving book banning and how to get involved.
"Growing up, I never faced having books I wanted to read as a child not being available," she said. "It is something to think about considering what is happening now."
Gamma Xi Phi was established in 2010 at Ramapo College to provide a fraternal outlet for students engaged in the arts. Today it maintains a presence of working artists from Vancouver, British Columbia, to the northeastern and southern regions of the United States.