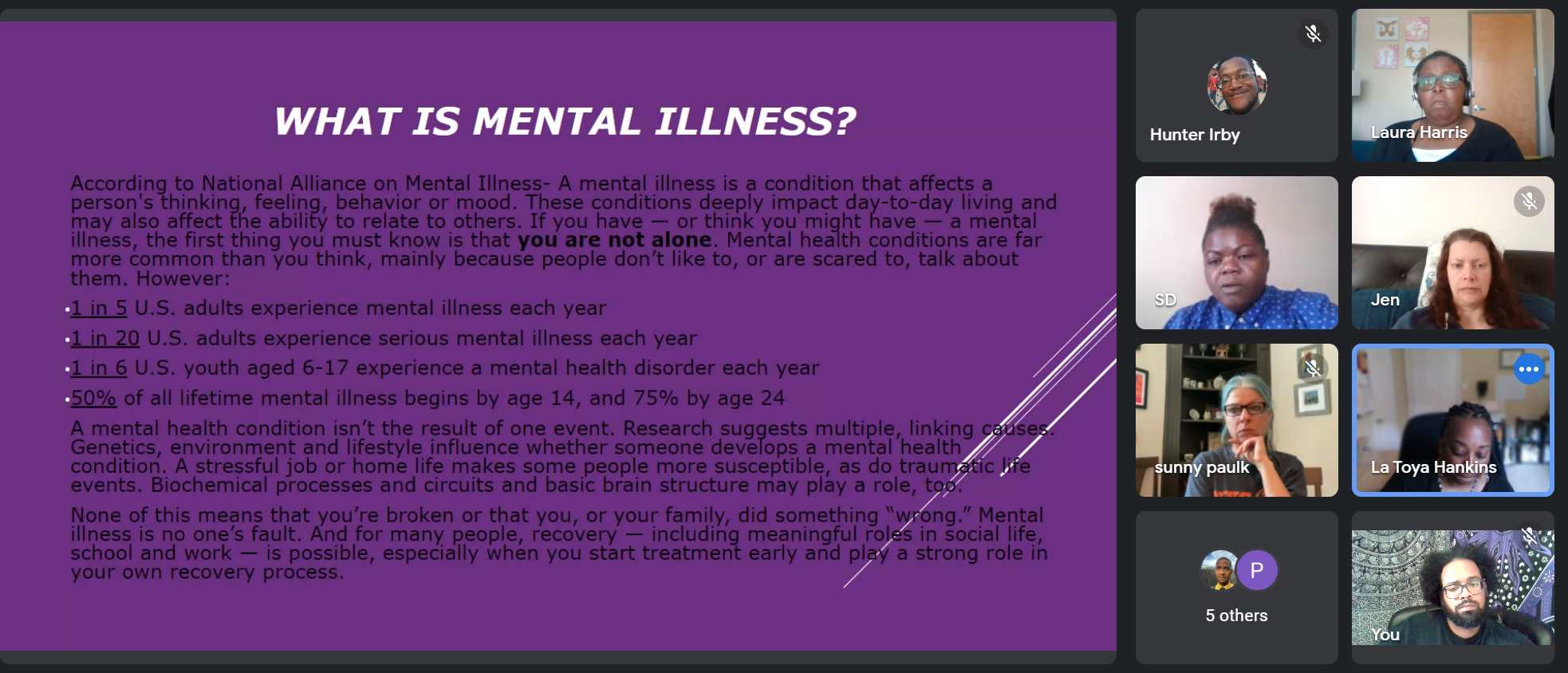 Theta Chapter Hosts Mental Health Panel
DURHAM- Theta Chapter of Gamma Xi Phi, a fraternity for artists which serves the Raleigh/Durham area, invited the public to Relax and Relate during a virtual program on May 22.

"Relax, Release…You Know the Rest: A Conversation about the Importance of Mental Health" featured Triangle-based mental health providers Laura Harris, MS, LCMHA, and Shameca Ricks, MSW, LCSW. The two discussed how the public's perception of the importance of taking care of one's mental health has been impacted through media portrayals. They also addressed how shifting cultural experiences has resulted in increases in those seeking mental health treatment. The program drew an international audience with participants in the United States and Canada.

According to the National Alliance on Mental Illness, 1 in 20 U.S. adults experience serious mental illness during their lifetime, and 50 percent of lifetime mental illness begins at age 14, with 75 percent by age 24.

"May is Mental Health Awareness Month. We felt it was important to present an opportunity to discuss mental illnesses' impact in our communities and how important it is to take care of one's mental health," La Toya Hankins, Program Director for Theta chapter explained.

"The panelists provided their professional insight and personal experience which elevated a topic that impacts so many people."

Harris and Ricks confirmed that taking care of one's mental health is nothing to be ashamed of and that more people are becoming empowered to take care of their mental health. They encouraged participants to create self-care practices to take care of their mental well-being.

Hankins states the May 22 program is part of the Gamma Xi Phi's National Program of I SWEAR: Service, Wellness, Edification, Advocacy, and Recognition.

Gamma Xi Phi is an anti-racist professional fraternity for artists established on October 7, 2010, with founding principles of Philanthropy, Sodality, and Elevation. The organization aims to honor artists' achievements through fellowship, philanthropy, social justice, and service. For more information about the organization, visit www.gammaxiphi.com