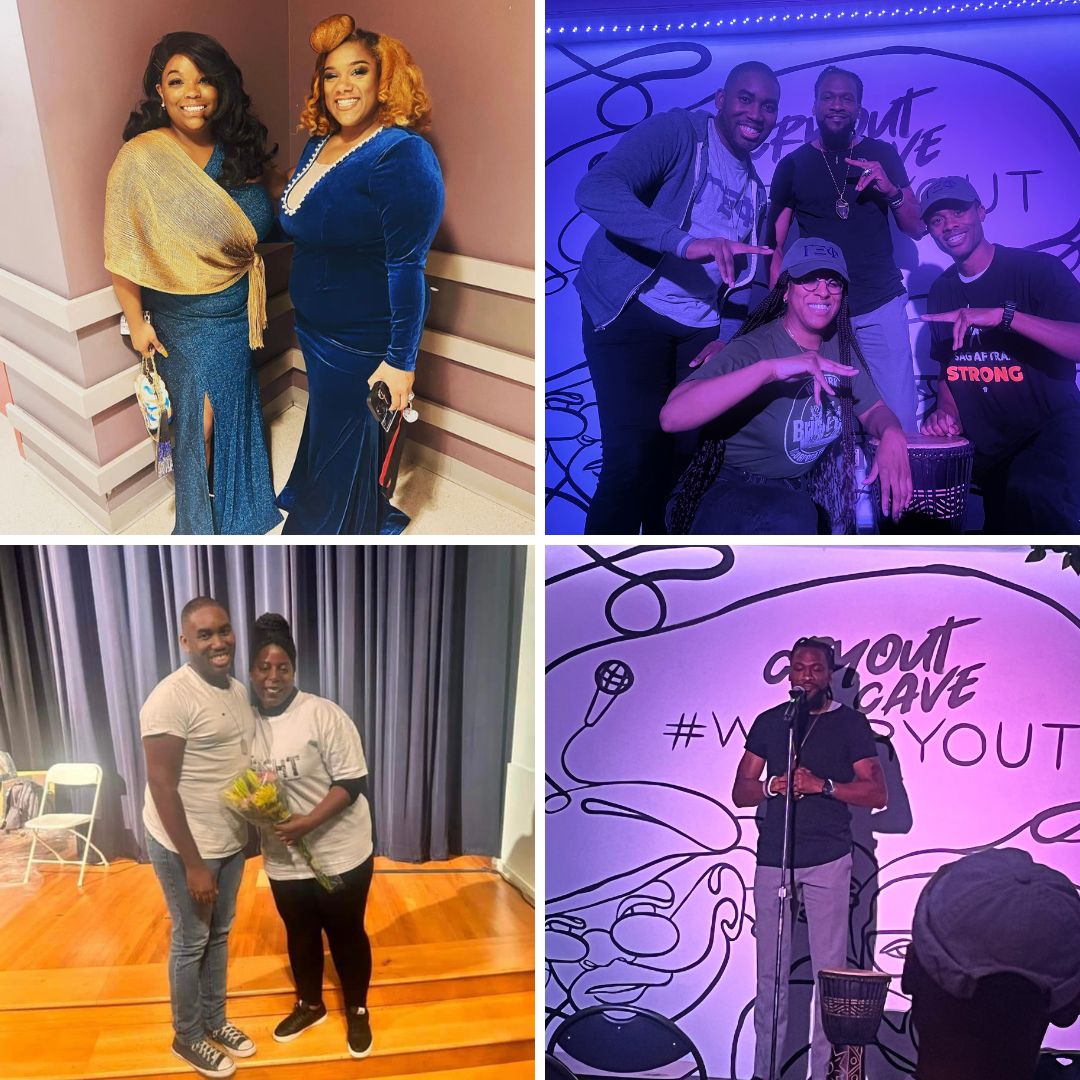 Gamma Chapter cohosts Newark arts festival events
Newark, NJ, October 5, 2023— The Newark Arts Festival has been a popular and well-attended festival for decades. For the past few years, members of the Gamma chapter have actively been a part of the festival through a multitude of positions and events. However, this year Gamma chapter shared the bill for the first time.
The Gamma Chapter of Gamma Xi Phi, cohosted People's Poetry, in conjunction with the Cryout Cave. This open mic style program offered artists near and far to share their talents with the Newark community. Located in the infamous Kruger-Scott Mansion, Brother Dontae Muse, a Fall 22 initiate, was the host for the evening. Bro. Muse said, "It was heartwarming to witness the genuine passion and dedication of everyone involved, as they wholeheartedly embraced the mission of Gamma Xi Phi. The event truly showcased the transformative power of the arts and left a lasting impact on all attendees. I am grateful to have been a part of such a remarkable evening, where creativity flourished and community thrived."
Community organizer and local change-maker Brit Harley was in attendance and had this to say "This event was intimate and felt like my living room. It had me thinking about the artist I need to explore inside myself."
Program Director and Cofounder, Brother Malcolm Minor starred in a one-man show entitled, "Strange Fruit Redux" by Afrika Brown at the Newark Museum of Art, which received rave reviews from attendees. The one-act play is a series of spoken word monologues mixed with music and socio-political, pop culture sound bites geared to show the fears and frustrations of the modern-day black man. "What an honor it was to finally do a solo show," said Bro. Minor. "I've always dreamed of doing my own. This was the fuel I needed to take my dreams to the next level."
Sister Treasure Borde, a Spring 19 initiate, assisted with the New Jersey Performing Arts Center's Spotlight Gala. The event celebrated the 100th birthday of legendary jazz singer and Newark native, Sarah Vaughan. Sis. Borde also hosted the Creators Room event, which is a series of intimate conversations about the journey of creators working behind the scenes in the
arts.