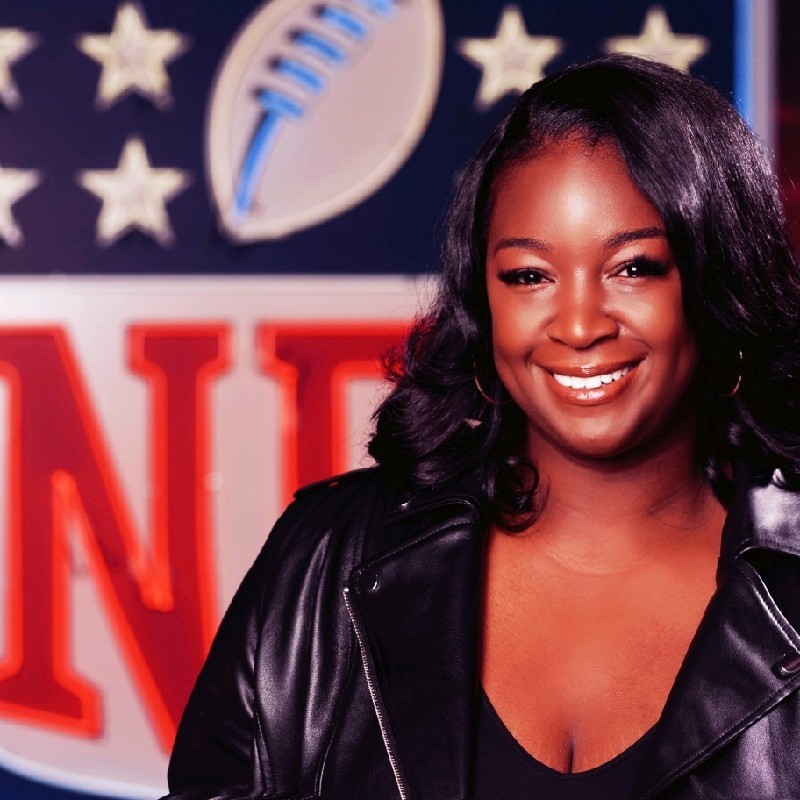 Shayna Hayes, Newest honorary Member
Gamma Xi Phi, the fraternity for artists and creators, initiated an honorary member during the 2023 National Convention in New Orleans, La.
Shayna Hayes is Head of Content, Entertainment & Initiatives at the National Football League (NFL). She pilots the editorial and creative vision around all content for the NFL's social justice and social impact initiatives, as well as entertainment content for tentpole events such as the Draft and Super Bowl. She was previously a Senior Producer at BNC and a Producer at ESPN. Prior to that, she worked as a Senior Producer for KLAS in Las Vegas, Nevada, and a Producer at WTVM in Columbus, Georgia. In recognition for her outstanding work, Shayna has received two Emmy Awards, a Peabody Award, and a duPont-Columbia Award.
She is an alumna of American University in Washington, D.C., where she was President of the American University Gospel Choir and was active in campus media and residence life. Her hometown is Mobile, Alabama.
Shayna believes, "effective communication is the pathway to identifying actionable solutions that can be used to create a more accepting society." She has spent nearly 20 years as an expert at coaching, training, and supporting creators through their processes, living out Gamma Xi Phi's principle of Elevation through creative connections.
Shayna is excited to join Gamma Xi Phi at its first in-person convention initiation of an honorary member since the first National Convention in 2013. Her service interests include connecting artists and creators to the fraternity and in supporting west coast expansion.
"We are deeply honored that Shayna Hayes has accepted our invitation to honorary membership and is joining us here in New Orleans," said National President La Toya Hankins during the ceremony.
* * *
Gamma Xi Phi is an anti-racist, non-hazing, all-gender professional fraternity for artists and creators established in 2010 by undergraduate students attending Ramapo College in Mahwah, New Jersey. Organized on the principles of Philanthropy, Sodality, and Elevation, Gamma Xi Phi seeks to create a world in which artists are valued as thoughtful and justice-oriented leaders in their communities and in their careers.