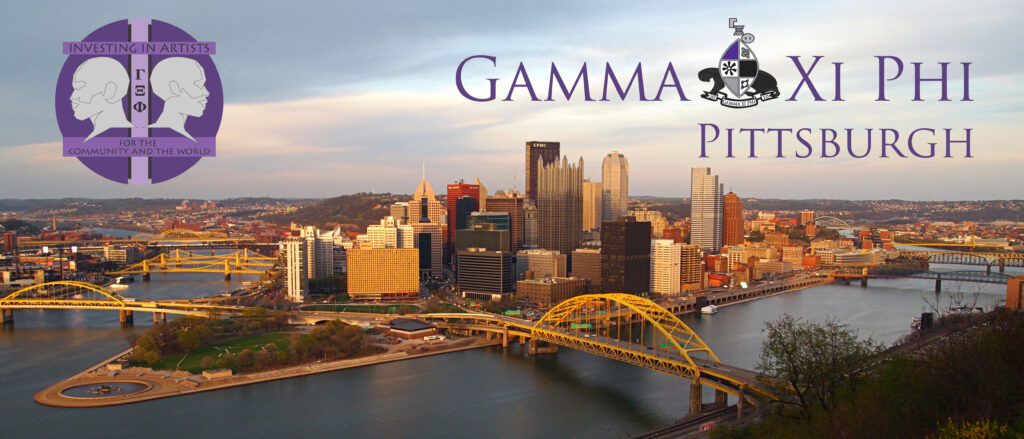 Gamma Xi Phi is looking for best artists in Pittsburgh!  It is time to unite in service to the arts and through the arts with your fellow artists!
There is superb potential for a new professional chapter serving Pittsburgh.  From Brighton Heights to Lincoln Place and all the neighborhoods in between, we know that this is where Gamma Xi Phi was meant to be.  Service, fellowship, and professional development for artists belong in this sophisticated, multicultural city.
Let Gamma Xi Phi be the road map to your excellence.  As you implement our National Program, under the theme of Investing in Artists for the Community and the World, you will discover that all across this country, there are other creative folks working hard, striving for the deeper meaning of being an artist in today's world.
You are not alone.  Contact us today to join the effort to charter a Pittsburgh Professional Chapter of Gamma Xi Phi Professional Arts Fraternity!
Pittsburgh