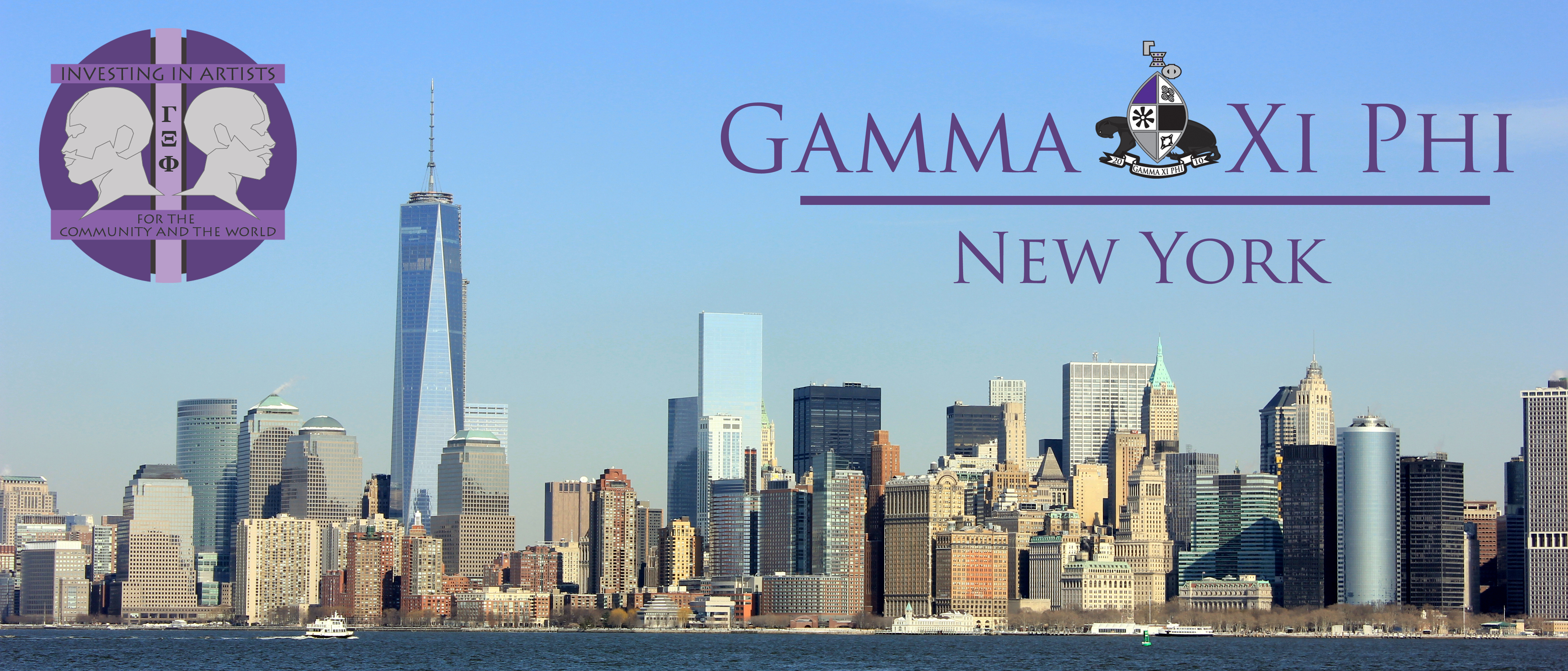 Gamma Xi Phi is looking for the top artists in New York City who are devoted to being the best in their craft, serving their communities with their talents, and bonding with fellow artists across all disciplines.
We believe that there is potential for a professional chapter in New York to serve as a flagship chapter of Gamma Xi Phi.  From Harlem to Broadway and beyond, we know that New York's writers, visual artists, and performers are looking to excel through service to one another.  So, too, are art educators, entertainment lawyers, and agents.
Let Gamma Xi Phi be the road map to your excellence.  As you implement our National Program, under the theme of Investing in Artists for the Community and the World, you will discover that all across this country, there are other creative folks working hard, striving for the deeper meaning of being an artist in today's world.
Contact us today to join the effort to charter a New York Professional Chapter of Gamma Xi Phi Professional Arts Fraternity!
New York