As artists, Gamma Xi Phi must not only serve the arts itself, but other artists.  Program Area II considers those artists in the community who need our assistance.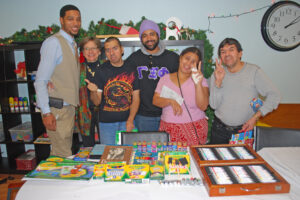 In the Artists Serving Artists initiative, chapters of Gamma Xi Phi will initiate local service programs which directly benefit artists of limited means and special needs, including elderly artists and artists with disabilities.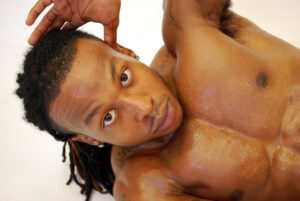 Gamma Xi Phi will invest in the well-being of artists through the implementation of a two-part program called Healthy Artists in Mind & Body.
The first part, called Fit Artists, will be a national campaign marketed to all artists to combat the health complications of a sedentary lifestyle.  The fraternity will partner with several experts for a total media campaign.  Locally, chapters will be encouraged to sponsor fitness classes, yoga, and shared food and exercise diaries.  A team of health and fitness experts has been gathered to provide the best possible advice through the fraternity's website.
Check On Me, the second part of Healthy Artists in Mind & Body, will focus on the mental and emotional health of artists and will specifically combat suicide among artists and creative people.  Local chapters are directed to implement programs which focus on developing the mental health of the artistic community as well as train allies and friends on how to recognize the symptoms of depression and warning signs of an impending suicide attempt.  A group of psychologists and social workers has been assembled to provide useful information through our website and social media outlets.
Gamma Xi Phi believes in youth as an investment into the future.  Hard-working young artists deserve recognition in the greater community of artists.  Therefore, each fraternity chapter shall implement an awards program to recognize younger artists.  That program shall be called The Young Artisans Awards.
Held during the spring of the fraternal year, chapters will collaborate with participating schools to nominate semi-finalists representing each school.  The chapters themselves will identify one Young Artisan for the service area and will present them with an award.
Investment in Artists