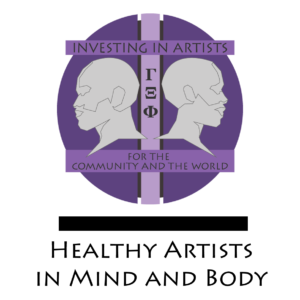 Gamma Xi Phi invests in the well-being of artists through the implementation of a two-part program called Healthy Artists in Mind & Body.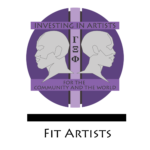 The first part, called Fit Artists, is a national campaign marketed to all artists to combat the health complications of a sedentary lifestyle.  The fraternity will partner with several experts for a total media campaign.  Locally, chapters sponsor fitness classes, yoga, and shared food and exercise diaries.  A team of health and fitness experts has been gathered to provide the best possible advice through the fraternity's website.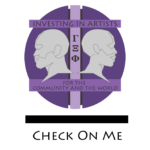 Check On Me, the second part of Healthy Artists in Mind & Body, focuses on the mental and emotional health of artists and specifically combats suicide among artists and creative people.  Local chapters are directed to implement programs which focus on developing the mental health of the artistic community as well as train allies and friends on how to recognize the symptoms of depression and warning signs of an impending suicide attempt.  A group of psychologists and social workers has been assembled to provide useful information through our website and social media outlets.
Healthy Artists in Mind and Body