Delta Chapter Initiates Three
The Delta Chapter of Gamma Xi Phi, the professional fraternity for artists in New York, New York, welcomed three new members in a ceremony on Sunday, May 2, 2021.
The Program Director of Delta Chapter is Steven Van Patten, an author, publisher, and stage manager.  Of the initiation, he says "I'm very excited about today. The new blood will be just the thing we need, especially as we claw back to a normal that lets the arts industry thrive again."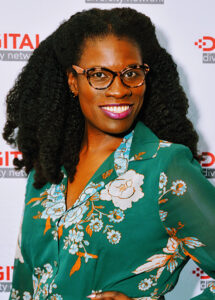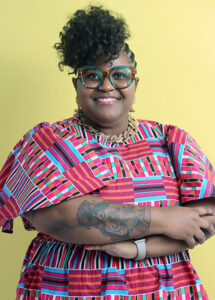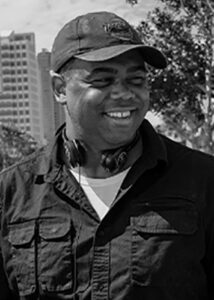 Dupé Ajayi launches innovative marketing campaigns that ignite intersectional audiences.  After working in production at MTV, ABC News, and BET she transitioned into the non-profit arena as a branding and marketing specialist. She has since worked for several corporate, NPO and governmental agencies.  As Senior Strategist, Intersectional Marketing & Partnerships for The Shed, she is excited to ensure it is a radically welcoming institution by cultivating partnerships with schools, government agencies, corporate entities and more.   Dupé is credentialed by NYU's School of Continuing and Professional Studies in PR and Marketing for NPOs. She enjoys running and growing orchids.
Dana Bingham-Guanilo is the visionary behind Makeda FilmWorks, the Brooklyn-based production house inspiring creativity, conversation, and a fresh outlook on the world around us. Propelled by a lifelong curiosity for authentic stories, Dana's wide-ranging experience has shaped her specific brand of riveting narrative created precisely for the screen. She received a degree in Film Production from Howard University and a masters in video Production from New York Institute of Technology. She lives in Brooklyn with her family and occasional production crew, husband Yuri and pups Champ and Rocky.
Director Seyi Peter-Thomas grew up in London before moving to Washington, DC. He attended the prestigious Duke Ellington School of Arts, where his passion for filmmaking led him to NYU's Tisch School of the Arts. There, his affinity for strong characters, comedic timing and vivid cinematography began to emerge. Seyi began writing and directing On-Air Promos at MTV, and his partnership with the network yielded a prolific body of work. His MTV Digital Abuse campaign became the centerpiece of President Obama's Conference on Bullying Prevention, and he won an Emmy Award for The Kaiser Foundation's Condom Factory PSAs. In 2019, Seyi earned his second Emmy for directing a series of spots for Nickelodeon in honor of Black History Month. Seyi's work has also been honored with the CLIO Gold award, AICP Next Award, Creativity's Platinum Award, a Webby, and features in the Cannes New Director's Showcase, the Cannes Lions Festival, and permanent residence at MoMA.