Beta Chapter Welcomes Eight
The Beta Chapter of Gamma Xi Phi, the professional fraternity for artists in Washington, DC, initiated eight new members in a ceremony on Sunday, May 2, 2021. Among the initiates were a filmmaker, photographer and videographer, a DJ, and three emerging artists attending Georgetown University.
Beta Chapter of Gamma Xi Phi was established in 2011 to artistically serve communities in the District of Columbia. It is the chapter of initiation of three past national presidents of the organization.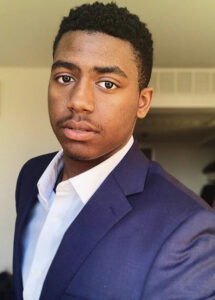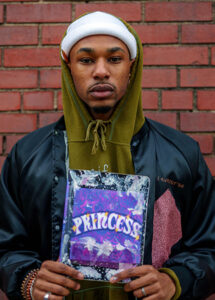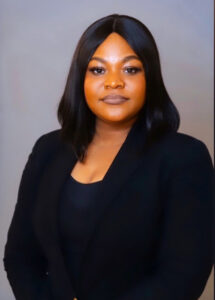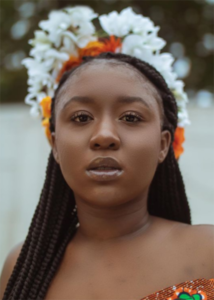 Jalen Arthur is a rapper, singer, songwriter from the southside of Chicago. He found his passion for music at a young age, writing his first song at eight years old. Jalen's music takes hip-hop and infuses it with a flurry of genres such as pop, R&B, and electronic to form his own sound that he calls Space Rap. Being a Gen-Zer, Jalen experienced hip-hop as a kid from the lens of lyrical rappers and the movement of trap and SoundCloud rap. His style draws upon both eras of hip-hop, mixing witty and lyrical bars with upbeat trap beats. His biggest influences include Nicki Minaj, Juice Wrld, Drake, Ariana Grande, and The Weeknd.
Jabari Butler is a writer, musician, filmmaker, and audio engineer from New York City. His main craft is music production and audio engineering but says that his true professional passion is "creation of all kinds." He is currently a producer and engineer for a podcast on higher education for Elon University. Jabari is also pursuing a career as an artist, which involves music production, video production, social media management, and public relations.
Izuo-Ere "Mimi" Digifa is the founder and CEO of Flolango cosmetic line, an artist, and the author of Izuo- (Savior), a collection of poetry encompassing the totality of many human life experiences. Originally from Nigeria, Mimi came to the United States via the Niger Delta Scholarship Award on a full study abroad scholarship from the Office of the President. She earned a Bachelor of Arts in Communication Studies from the University of Lynchburg in the Spring of 2017.  She is a member of the 2020 cohort of the Community Family Life Services Speakers Bureau and a graduate of the 2020 class of the Pivot Program at Georgetown University's McDonough School of Business. Her most recent project, Flolango, is a cosmetics line which is aimed at empowering people through positive messages and poetry included on the inner packaging of the makeup products.
Fatima Dyfan is a graduating Senior at Georgetown University receiving her degree in African American Studies and Government with a minor in Theatre Performance Studies. Fatima, a black radical feminist in the making, has a long history in theatre-making, and hopes to take her new understandings of imagination and power to create new work. She is the President of the Omicron Pi Chapter of Alpha Kappa Alpha Sorority.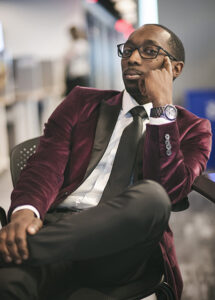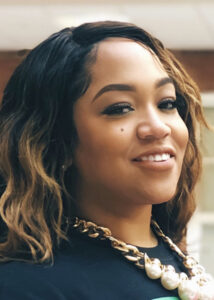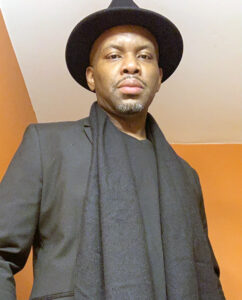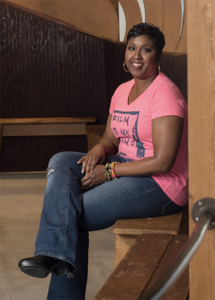 Kendall Frost is a mobile streaming senior project coordinator, photographer, and filmmaker based in metropolitan Washington, DC. He is a Howard University alumnus with a degree in television production. He has a strong background in photography, videography, video broadcasting, and editing operations with over 14 years of experience.  Kendall is passionate about his family, artistry development, and community service. He is currently present in the community through youth mentorship and is an active member of Alpha Phi Alpha Fraternity.  Kendall was born in Queens, New York.
Courtney Savoy Harper is a practicing art professional specializing in mural illustrations and company branding.  Her work can be found on 85-foot school walls and embassies.  She is also a 14-year veteran art teacher at Calvin Coolidge Senior High School in Northwest Washington, DC. She is an active member of Alpha Kappa Alpha Sorority; the funder and founder of the annual Savoy Legacy Scholarship; and the sponsor of many art initiatives like Design District and Art Club for students to develop the love of community service and giving back. Courtney was born in Washington and raised in Columbia, Maryland, and currently lives in Mount Rainier, Maryland, with her husband and son.   She is an alumna of Hampton University and George Washington University.
William Brandon Murray, known professionally as DJ Big B, is a native Washingtonian who began his journey as a DJ in early 2018. Having the desire to be a DJ since childhood and enjoying a career outside of the arts, he finally decided to take the steps to fulfill his dreams a few years ago.  He has now emerged as a "go-to" DJ for virtual events throughout the pandemic, from his Friday night virtual parties to special events like Gamma Xi Phi's Tenth Anniversary "Battle Royale" party, celebrating the music of Michael Jackson and Prince.  Brandon is also a deacon at Faith City Church under Senior Pastor Yusef L. Fletcher, Sr.  Brandon views DJing as a means to bring people together in fun and in fellowship.
Monda Raquel Webb is an award-winning author, filmmaker, and poet. In 2015, she wrote, directed, and produced her first short film, "Zoo (Volkerschau)," which has won 11 U.S. and International Film Festival Awards, including awards from Spain and Indonesia for Best Short (film), Best Script, Excellence Award, Best International Short, and other categories. In 2019, Monda's second film "Pooch Sitter" hit the festival circuit with over a dozen screenings and an award for Best Poster. Team Pooch gave $1,600 to non-profit organizations focused on homelessness and women and children. Thematically, Monda creates literary and visual art that celebrates humanity.