A Life in Motion: Remembering Brother Christopher Brient
Gamma Xi Phi, the professional fraternity for artists, has fewer than 100 members and is less than ten years old. When Christopher Brient became a member of the fraternity, there were less than 30 members—the majority of whom were not subject to a ritualistic initiation. The organization was only two and a half years old when he entered. He was the fraternity's second honorary member.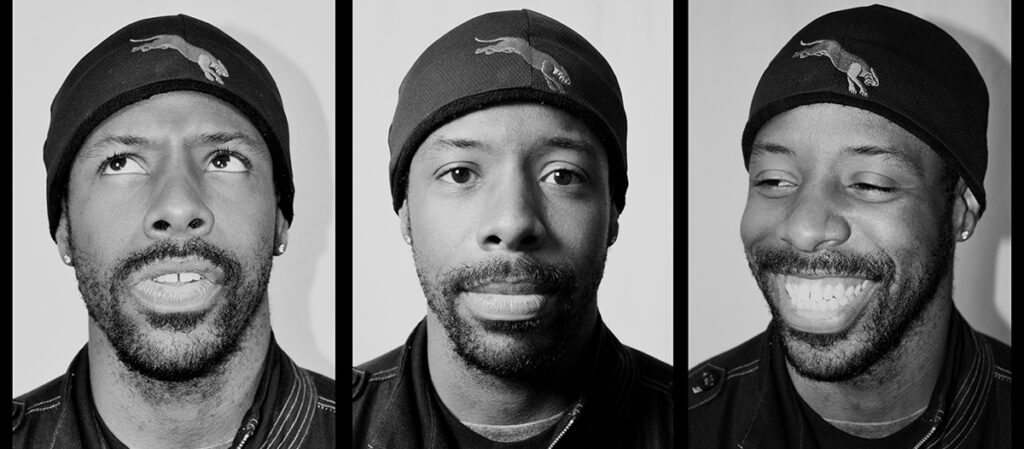 GXP was a fraternity which believed in celebrating the accomplishments of artists—a philosophy which has remained constant. When deciding who should become honorary members of this organization, Christopher Brient was at the top of our list. At the time, he'd been with Step Afrika! for several years. Not only was he a master of the soulful, percussive dance for which Step Afrika! was known, he was an ambassador of the art of stepping itself. He embodied what we sought in our honorary members: artistic excellence, a love of people, and a heart for service. Chris enthusiastically accepted our offer of membership and was initiated into Eta Chapter, our chapter of honorary members, in August of 2013. He entered our fraternity alongside three initiates of Beta Chapter in the District of Columbia.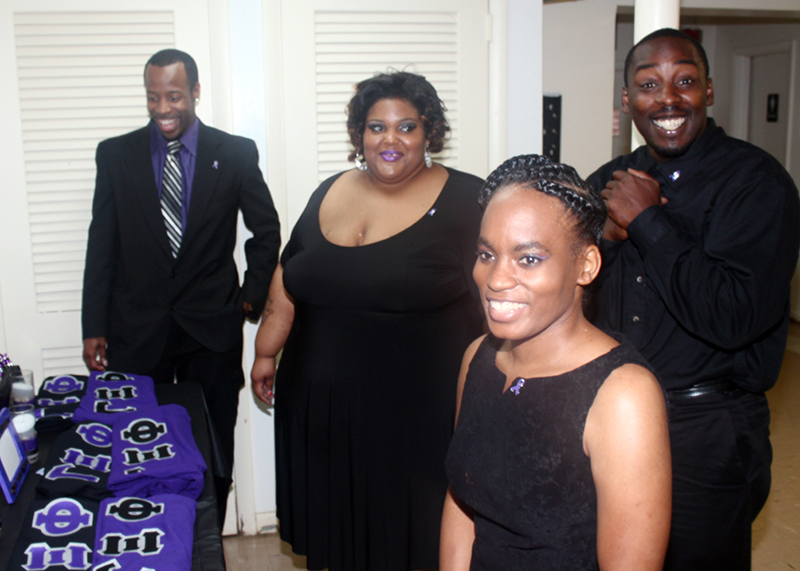 As a member of Alpha Phi Alpha Fraternity, which Chris and I also had in common, the significance of the size and age of the fraternity when he joined is not lost on me. Alpha Phi Alpha is over a century old, and most of the living members have never met a founder. There are thousands of members, making it easy to get lost among the ranks. When I think about Alpha, I can't say that I have walked among founders or charter members. Nor do I think that I have contributed to Alpha's development in any significant way, like Eugene Kinckle Jones with his dreams of expansion or Charles H. Garvin's influence on the moral direction of the fraternity.
I feel as though Alpha will be fine without me. Gamma Xi Phi, on the other hand, demands a different outlook. As the Third, and currently the Fifth National President of GXP, I've had to take the lead on decisions which could influence the development of the fraternity for generations. I am proud that my friend Christopher accepted membership in the fraternity in its nascent years. I am prouder of what he meant to the fraternity after his initiation. He made a difference.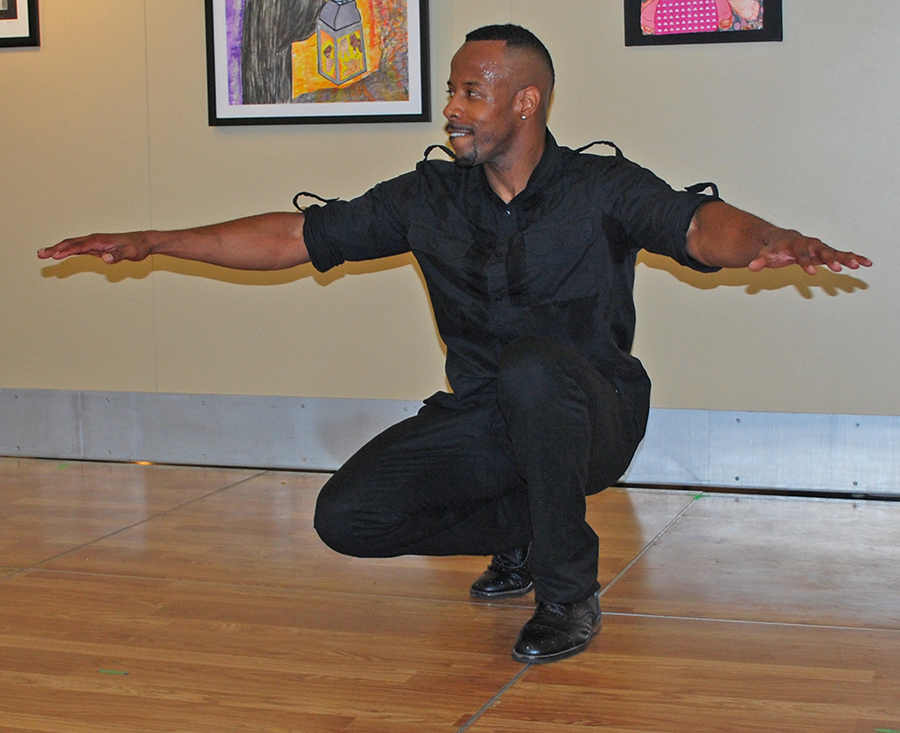 Immediately, Chris took an interest in the ritual and was moved by it. He stepped up in service to the fraternity as a national board member for the next biennium. He was present for the fraternity at many activities after his initiation. At the time, the fraternity would be lucky to have ten people in attendance. Perhaps Chris enjoyed the intimate experience that the fraternity provided. The opportunity to network with and support local artists in a meaningful way meant the world to him, and it showed in his smile. He also discussed Gamma Xi Phi with other members of his company.
GXP, too, supported and celebrated Chris. We attended his community performances as a group and always enjoyed ourselves. To us, Chris might as well have been a celebrity. I find it hard to convey the emotions that we felt when we saw him perform. Just imagine seeing the person you love the most absolutely killing it on stage, smiling, and making eye contact with you.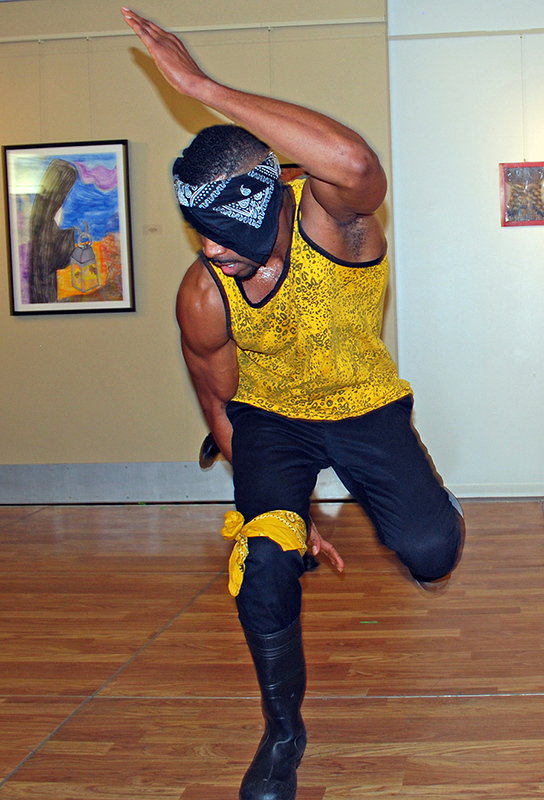 Well, subtract the eye contact. Chris couldn't see worth a damn without his glasses. So it would be after the performances, when we dapped his damp fist or hugged his sweat-drenched body, that he would know for certain we had been in the room.
We all know Chris was a nice guy, a sweet guy, but if you knew him through social media, you knew how much he'd appreciate a good meme, gif, or even a Joseline Hernandez reference. The irony is that he never had time to watch television, but he knew the storylines of all the reality shows just through familiarity with the memes.
He was delighted when I finally made him into a meme after a major performance.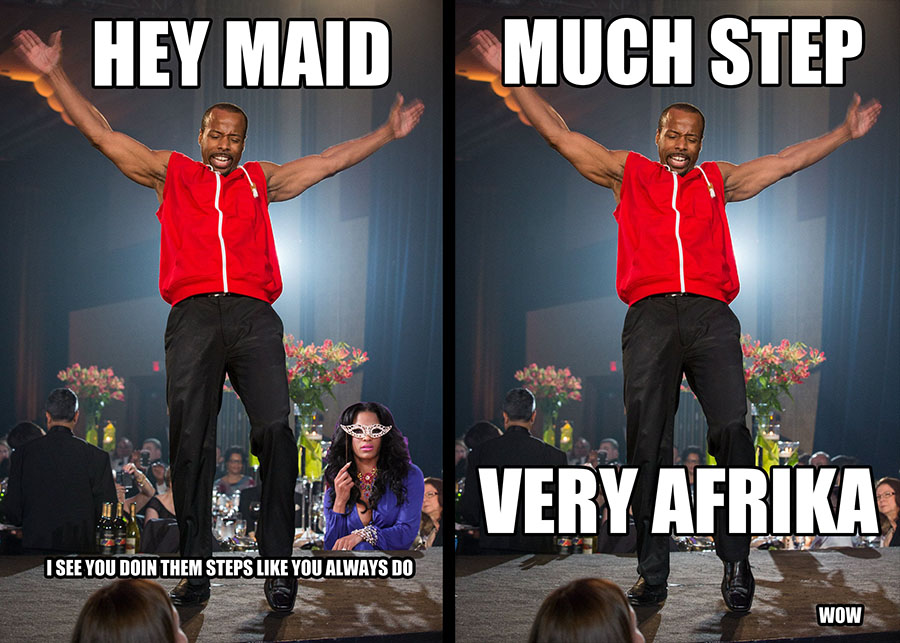 Chris loved us in Gamma Xi Phi. I absolutely know that. All Brothers and Sisters of Gamma Xi Phi should understand that his love for our fraternity equaled his love for Alpha. In GXP, we loved and accepted all that he was, with an emphasis on the creative aspects. We had no expectations for how he showed up for us, so whenever he walked into a room, it was because he had made the time. Quality time was his strongest "Love Language."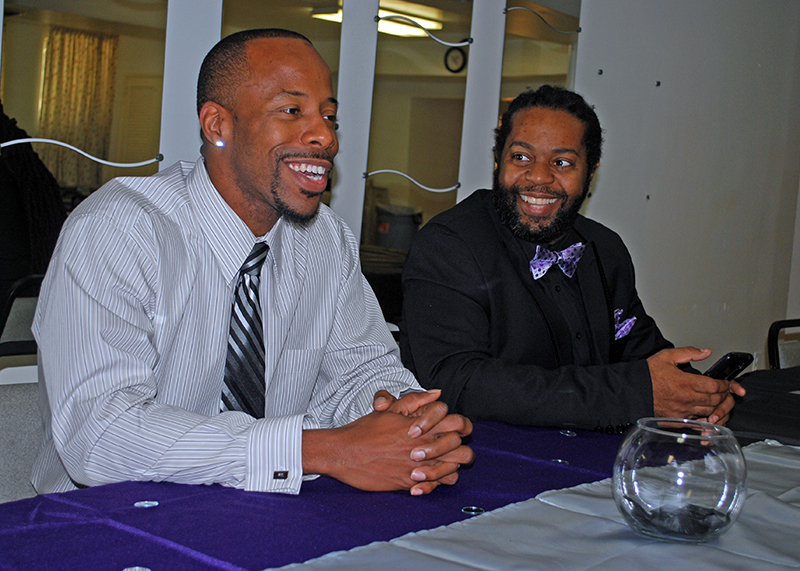 Chris loved us, but he also loved stepping. I teased him and peer pressured him often when it came to his next steps after Step Afrika! for I knew he had the leadership skills and talent necessary to start his own company, if he wanted to. Perhaps that is my second biggest disappointment in his passing: that I could have seen him being the elder statesman of step, no matter where he lived, establishing programs for youth in the community to expand stepping far beyond the reach of Step Afrika! alone.
However, my greatest disappointment in his passing is a selfish one. With his death, I've lost a personal friend and my biggest fan.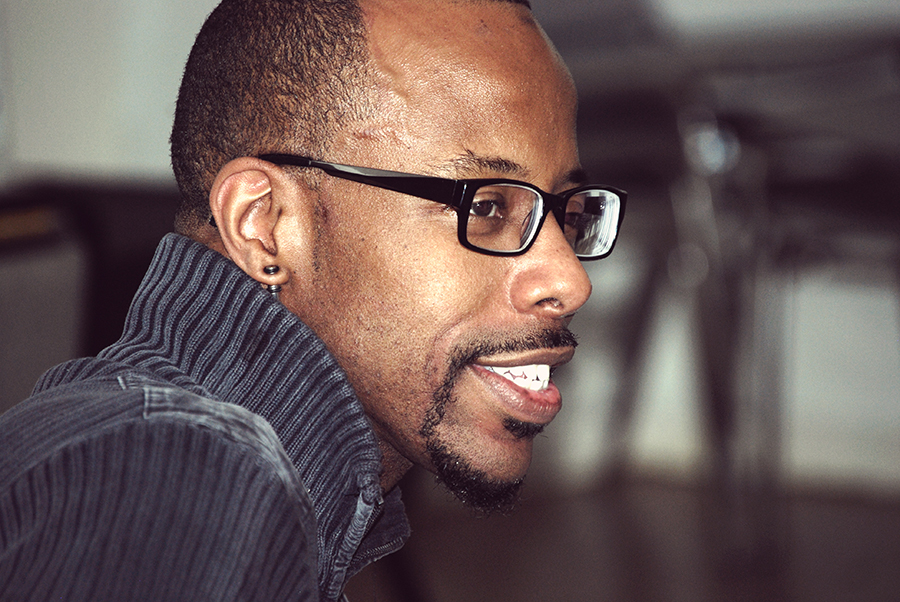 Chris would often hint to me that he'd been following my writing career for much longer than I thought. He never fully explained, but I believe he had been a follower to my first blog, which evolved into my current website and career as a novelist. He loved my writing. I know because he told me so, and he didn't have to. Talking to Chris about my books was like gossiping about characters from The Young and the Restless. He gasped at the plot twists and giggled at the spicy parts. He said a lot without saying much at all. He didn't have to.
For as much as I didn't know about Chris, I still somehow know that nothing was left unsaid between us. So all that's left to say is "farewell" and to comfort those who also loved him.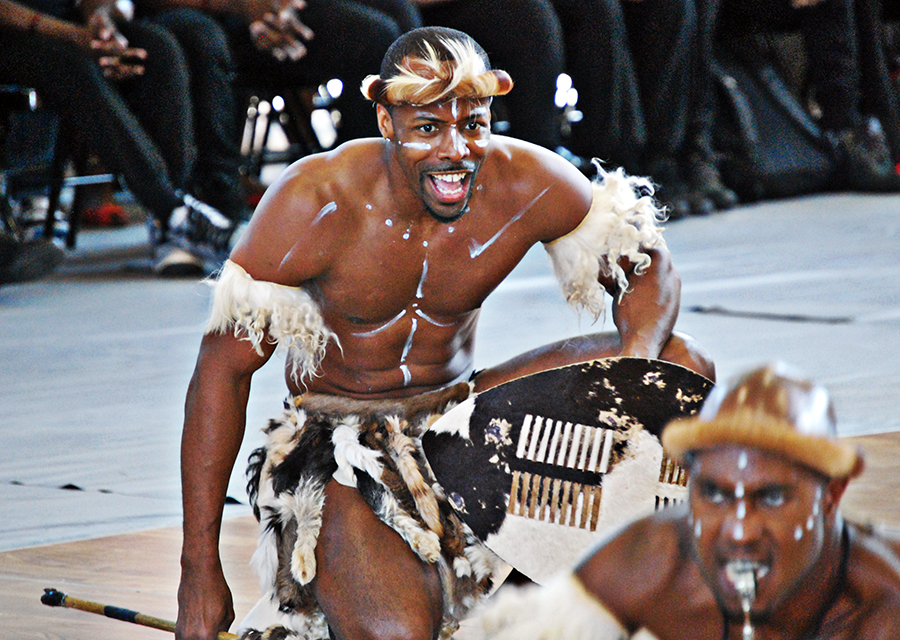 I know that he meant a lot to every member of Gamma Xi Phi who knew him, but I must take time to acknowledge those among us who knew him best: First National President Storme Gray; Second National President and Founder Malcolm Minor; Fourth National President Sharnell Bryan; National Vice President Shawn Spencer; and his Summer 2013 co-initiates Brittany Clark, Demetrius Beynum, and Danita Cooke.
Special mention must also be made to those Honorary Brothers who knew him as an Alpha as well: Brothers Ernest Perry and Allen Uzikee Nelson. Chris had great pride in being an honorary member, but also of being a double-brother of Alpha Phi Alpha and GXP.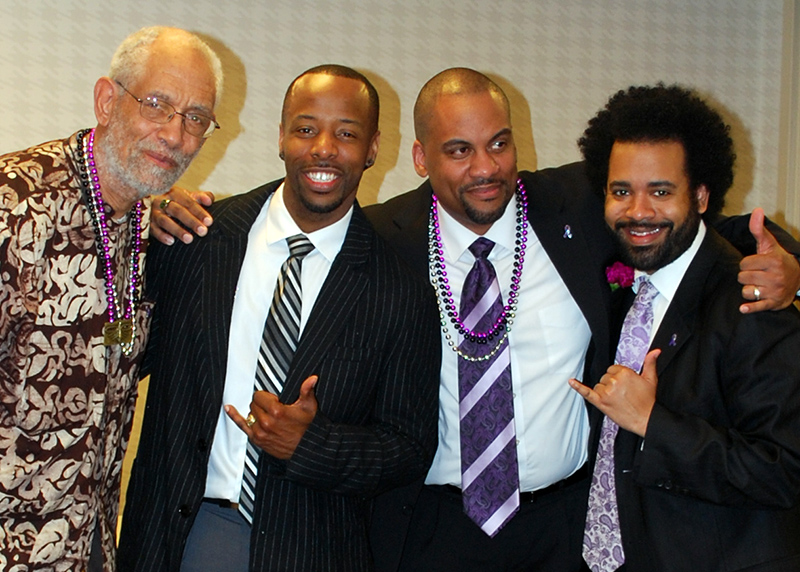 To those among us who did not know him before he died, I hope that in the coming weeks and months, you will begin to discover Christopher Brient's zeal for Gamma and try to emulate it in your own way. As you hear these stories, know that we are working to properly commemorate his legacy in GXP through memorials at our 2021 National Convention in Atlanta.
I'll leave you with a philosophy which has helped me in my times of grief over the past few years:
"Grief, I've learned, is really love. It's all the love you want to give but cannot give. The more you loved someone, the more you grieve. All of that unspent love gathers up in the corners of your eyes and in that part of your chest that gets empty and hollow feeling. The happiness of love turns to sadness when unspent. Grief is just love with no place to go." — Jamie Anderson
"Love never fails." 1 Corinthians 13:8
Brothers and Sisters, when Brother Christopher Brient joined Gamma Xi Phi, we were a fledgling fraternity trying our hardest to figure things out. He saw something great in us, was changed by us, and in turn, changed us with his participation. At the moment of his passing and in the hour of our sorrow, we are stronger, bigger, and poised for more greatness than we can imagine. If our grief for Chris is our love for him with no place to go, then let us channel our grief back into Gamma Xi Phi through cheerful participation and a sincere love for one another—just as Chris loved us and our fraternity. Let this love sustain Gamma Xi Phi beyond the totality of all our years.
Your sorrow is my sorrow. Your joy is my joy. Your Brother is my Brother. May Brother Christopher Brient's legacy live through us forever.