Epsilon Chapter Chartered at Towson University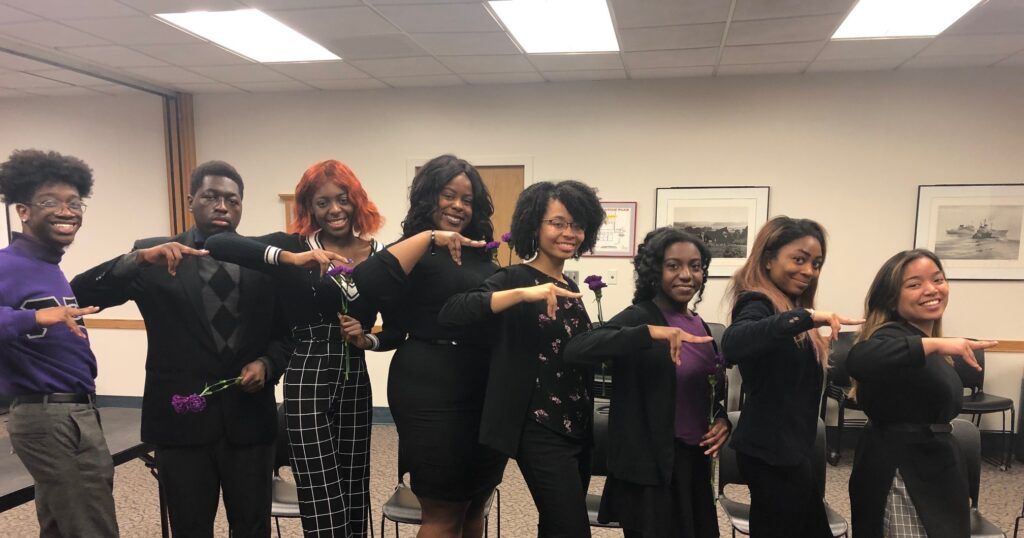 On March 3, 2019, the Epsilon Chapter of Gamma Xi Phi was chartered on the campus of Towson University in Towson, MD, by six new members in a ceremony attended by brothers and sisters of Beta Chapter. The induction was officiated by National President Sharnell Bryan, and remarks were sent via video by Gamma Xi Phi founder Malcolm Minor.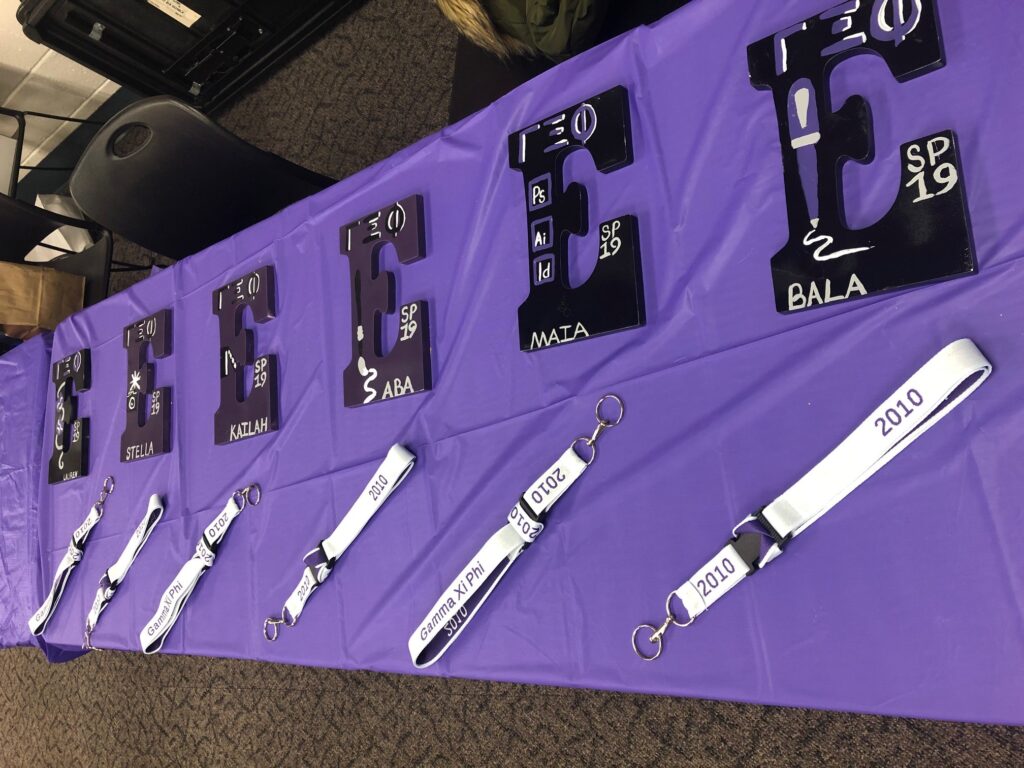 The newest chapter of Gamma Xi Phi was the dream of Towson students Michael McDermott, Marifel Bermudez and Ariana Garvin, who were inducted into the Beta Chapter in Washington, DC, on December 8, 2018. The students then worked together to bring the professional fraternity for artists to its campus by introducing Gamma Xi Phi to the arts community of students. This is the first undergraduate chapter since the fraternity's founding in 2010.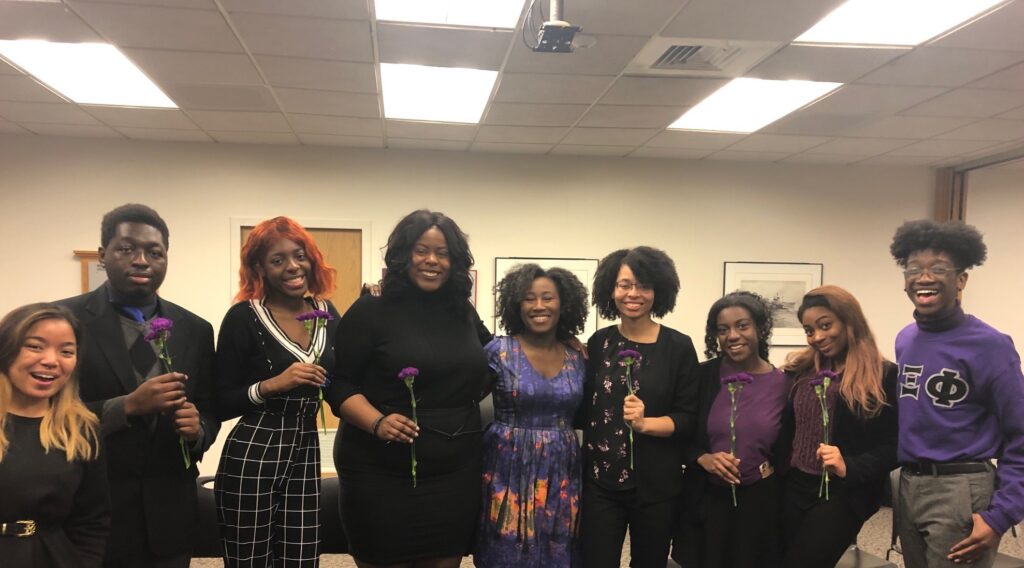 Lauren-Marie Aba Amoah is a junior politicial science and Chinese major originally from the United Kingdom, and her artistic focus is photography. She currently resides in Towson and wishes to pursue a career in journalism.
Bala Mahmoud is a junior double-major in Electronic Media & Film and Graphic Design, with a minor in African-American Studies. Originally from Bowie, MD, he currently resides in Gaithersburg, MD, when not on campus and will begin his graphic designer career after graduation.
Kailah Christopher was born in Bronx, NY, and raised in Silver Spring, MD. She is a junior Electronic Media & Film major, and has a goals to become a writer and director in film adn television, as well as assist filmmakers in bringing their stories to life via production.
Maia Fulton is a senior Electronic Media & Film major with a minor in Theatre Arts from Baltimore, MD. After graduating, she plans to pursue an acting career.
Lauren Maiden, from Columbia, MD, is a junior Mass Communications major with a focus on journalism and public relations, and would like to pursue television writing with her degree.
Jordan Ann Estelle Hendricks is an Art & Design major with a focus on sculpture from Baltimore, MD, by way of Brooklyn, NY. She will pursue a career as a full-time artist after graduation.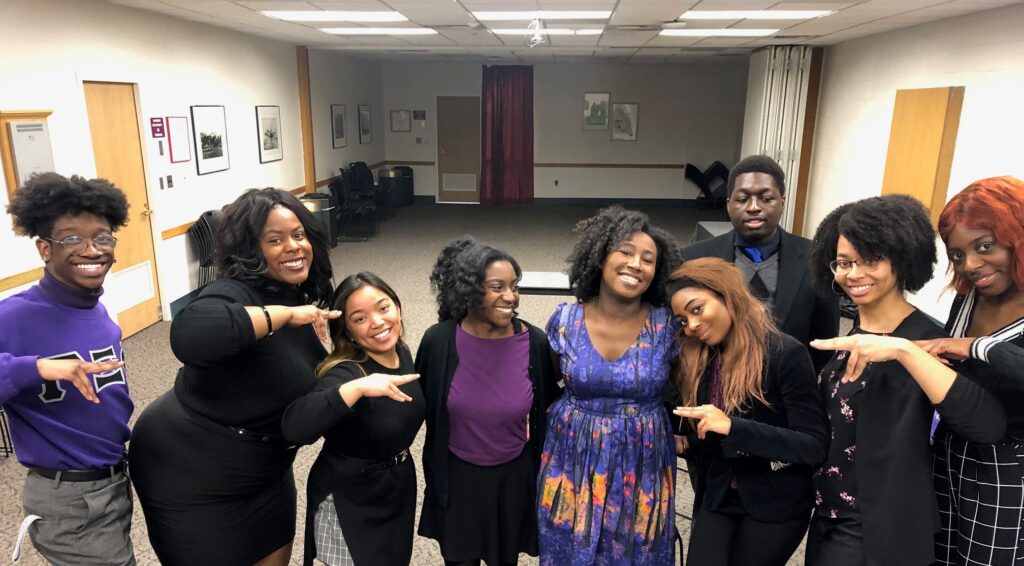 The Epsilon Chapter hosted its first Odeon on March 12, 2019 where they were officially introduced to the Towson University community as new members and had the opportunity to showcase their visual arts in a gallery setting.