Beta Chapter Welcomes the Fall 2018 Class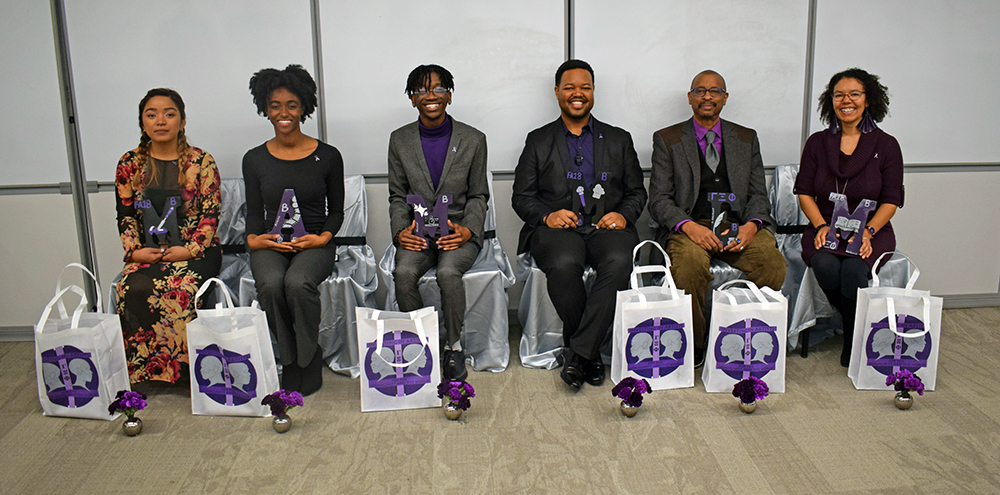 On December 8, 2018, the Beta Chapter of Gamma Xi Phi inducted six new members into its Fall 2018 class, the largest since the fraternity's founding in 2010. Located in Washington, District of Columbia, the Beta Chapter was chartered on October 3, 2011. The Fall 2018 ceremony was attended by chapter members as well as members from the Alpha Chapter at Ramapo College and Delta Chapter of New York City. The induction was officiated by National President Sharnell Bryan.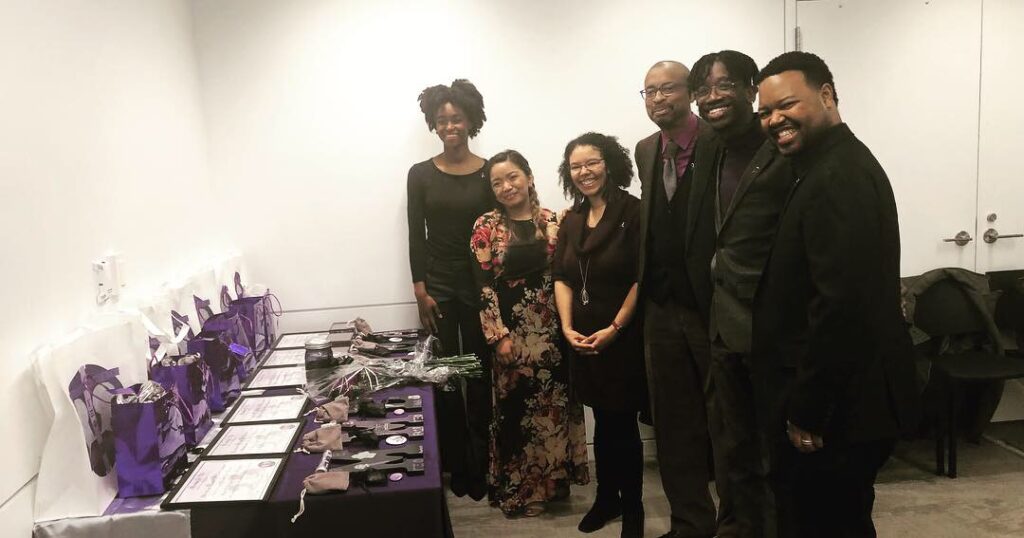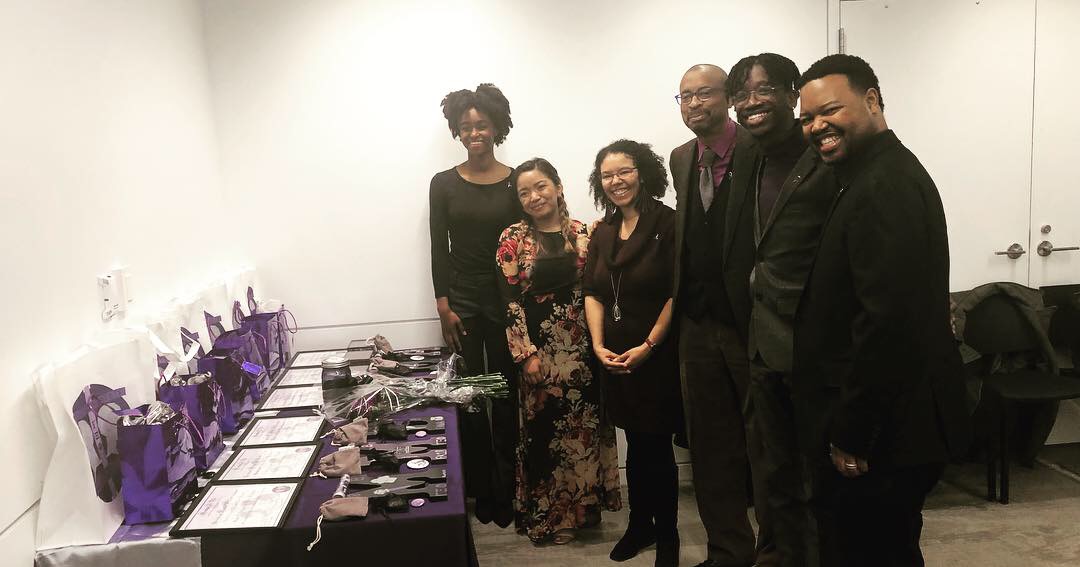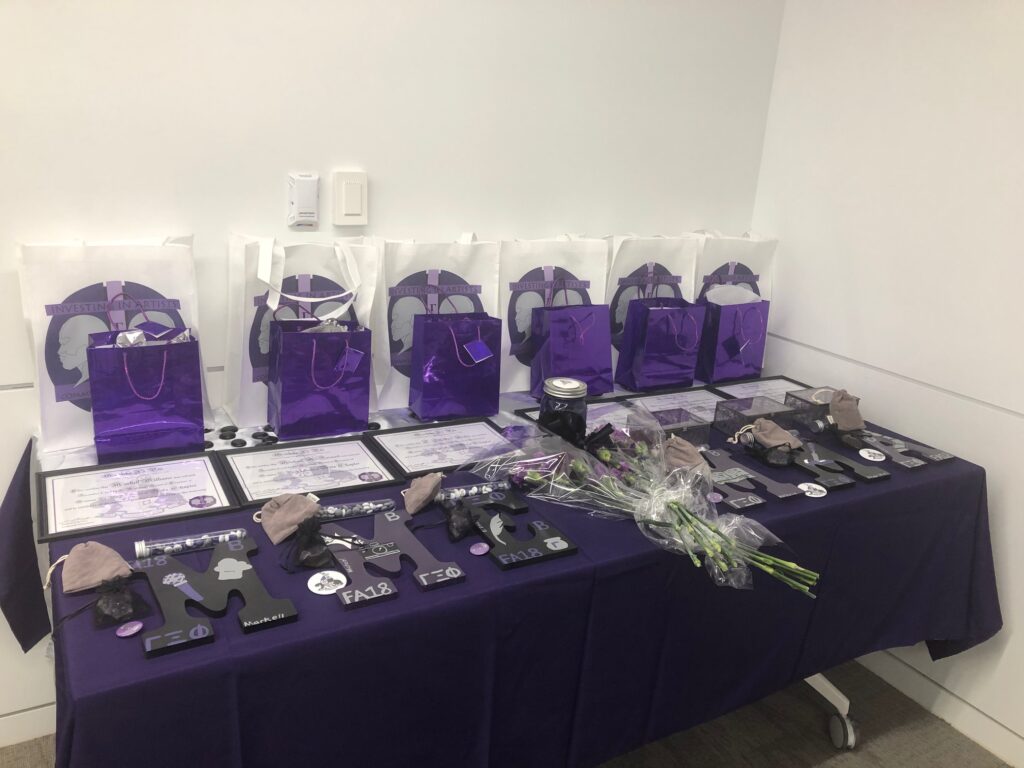 The Fall 2018 Beta Chapter members are Marifel Bermudez, Ariana Garvin, Melanie Hatter, Michael McDermott, E. Ethelbert Miller, and Markell "BuddahDesmond" Williams.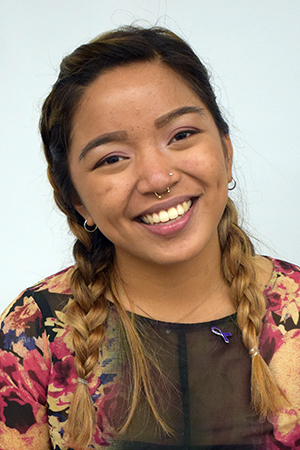 Marifel Bermudez was born in Laurel, Maryland, and currently studies at Towson University in the Undergraduate Art + Design program with a concentration in Sculpture. She works in various medias, exploring fibers, sculpture, installation, and performance art. She creates linear, geometric forms that are vibrant in color. Bermudez's works embraces natural textures and fabricated forms in working relationship within a piece. Her works often question self-discovery and growth. In additions to sculptural forms, she produces clothing that communicates a message or theme through her garments. Bermudez's hope is that her works create a new perception of the conventional materials presented upon the viewer, creating a more personal connection.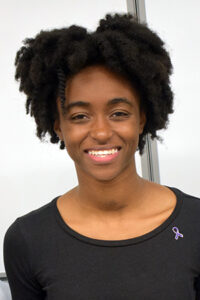 Ariana Garvin is a dedicated film student at Towson University. Originally from Prince George's County, MD, Ariana started out acting in church and school plays when she began newscasting for middle and high school morning announcements. Since then, she has fostered her love for film production with the help of her supportive family, friends, and mentors. Ariana has been active in organizations, such as the Student Government Association and Women's Ultimate Frisbee, and is an advocate for education, serving the adolescent youth in Baltimore. Ariana is currently a member of the Black Student Union, National Council of Negro Women, and The Lunch Table Blog Show.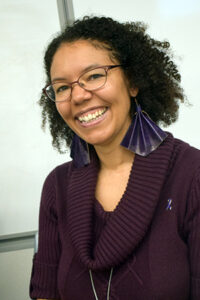 Melanie S. Hatter is a published novelist. Her second novel, Malawi's Sisters was selected by Edwidge Danticat as the winner of the inaugural Kimbilio National Fiction Prize and will be published in the spring of 2019 by Four Way Books. Her debut novel, The Color of My Soul, won the 2011 Washington Writers' Publishing House Fiction Prize, and her short story collection, Let No One Weep for Me, Stories of Love and Loss, was published in 2015. She serves on the board of the Hurston/Wright Foundation and is a participating author in the PEN/Faulkner Foundation Writers in Schools program. Melanie received a Bachelor of Arts degree from Hampton University and a Master of Arts degree from Johns Hopkins University.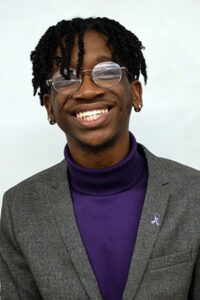 Michael McDermott is an intermediate artist and creative director based in the DC metropolitan area. Currently attending Towson University as an Advertising major with a marketing minor, he seeks to enter the field of public relations and mass media, allowing him to use different art forms to further the careers of others. Michael concentrates in voice, graphic design & digital illustration as well as photography. His primary medium of choice is photography, and uses photography to manifest abstract concepts through creative makeup, locations, and clothing. He strives to inspire others to follow their untapped dreams through artistic representation, and is passionate about bringing small ideas to life.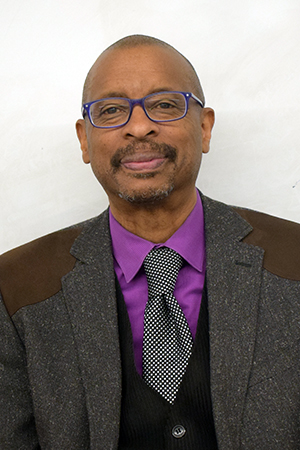 E. Ethelbert Miller is a writer and literary activist. He is the author of several collections of poetry and two memoirs. For fourteen years Miller has been the editor of Poet Lore, the oldest poetry magazine published in the United States. In April 2015, Miller was inducted into the Washington, DC Hall of Fame.In 2016, he received the AWP George Garrett Award for Outstanding Community Service in Literature and the DCMayor's Arts Award for Distinguished Honor. Miller currently serves on the faculty at the University of Houston/Victoria and hosts the weekly morning radio show On the Margin which airson WPFW-FM 89.3. The Collected Poems of E. Ethelbert Miller, published in 2016 by Willow Books, is a comprehensive collection that represents over 40 years of his career as a poet. Miller's most recent book is If God Invented Baseball, published by City Point Press.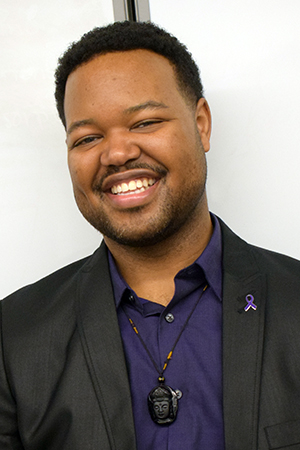 Markell Williams, also known as BuddahDesmond (aka BDez) is a writer, poet, singer, artist, cook / baker, and a budding nutritionist based in the DMV. His work highlights the gritty side of life, while offering messages of hope, love, healing, and resilience. He is the author of two volumes of poetry, Prevail: Poems on Love, Life, and Politics (2012) and Exotic Shifter (2014). His writing has appeared in numerous publications including MOOV, MUSED, and MelaNation. He has performed at venues and events such as Busboys and Poets, The Summit 2017: Healing Through Faith & Justice, Healing & Solidarity Through the Arts, The Ask Rayceen Show, the DC Metro Scholastic Writing Awards, the OutWrite LGBT Book Festival, and the Baltimore African American Book Festival. He is currently a healing leader in the DC-based arts + faith + social justice organization, The Sanctuaries. His next project, From The Inside Out, is currently in-progress.
In remarks following the induction ceremony, members congratulated the Fall 2018 class, and said they anticipate great works coming from their collaboration. "Art is a life form that chooses us," said National President Sharnell Bryan. "Gamma Xi Phi has chosen you just as art has chosen you."

Gamma Xi Phi was founded on October 7, 2010, by Ramapo College men and women who were interested in creating strong bonds between students pursuing artistic careers. The purpose of the fraternity is to unite collegiate and professional artists in the spirit of fellowship and perpetual artistic growth. Gamma Xi Phi promotes philanthropy and service to the arts, brotherhood among all artists, and leadership development in artistic professions through collegiate and community outreach to people of color across the world.