Delta Chapter Welcomes the Fall 2018 Class
The Delta Chapter of Gamma Xi Phi initiated two new members on October 7, 2018, the fraternity's 8th Founders Day. Delta Chapter was chartered on October 8, 2016, and servies the five boroughs of New York City. The newest members were initiated in a ceremony attended by members of Alpha Chapter at Ramapo College of New Jersey, Beta Chapter of Washington, DC, and Gamma Chapter of Newark, New Jersey. The ceremony was officiated by National President Sharnell Bryan.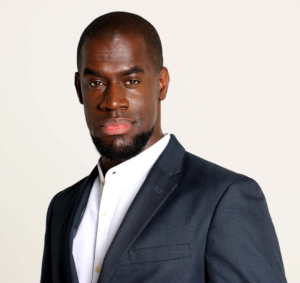 Baron Wright is CEO and Founder of CreateX Retreats, a lifestyle experience company and BaronArts, a leadership development and creative arts system. As a Certified Coach with over a decade of coaching, analysis, and management experience, he uses creative strategies to achieve breakthrough results for his clients. Baron is a professional recording, spoken, and performance artist, graphic designer, and motivational speaker who is a recipient of the Nations United Award for Creativity, Out Hip Hop Award and Excellence in Photography. He inspires people to find the power in their voice and to live a life of their design. He is passionate about empowering people to develop their personal life's vision to create passion, clarity & certainty.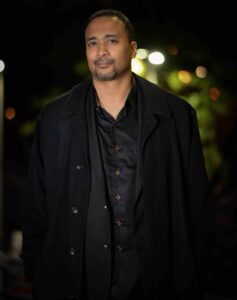 Steven Van Patten is a celebrated writer and Brooklyn native. He has penned five novels; The Brookwater's Curse trilogy is about an 1860s Georgia plantation slave who becomes a vampire. Killer Genius: She Kills Because She Cares, features a hyper intelligent black woman who becomes a serial killer. The sequel, Killer Genius 2: Attack of The Gym Rats dropped in late 2018. Van Patten's short horror fiction has appeared in Hell's Kitties, Shadows of Deathlehem and New York State of Fright. He also has a children's book, Rudy's Night Out, which is loosely based on the childhood of one of the characters from the Brookwater's Curse series.
Gamma Xi Phi was founded on October 7, 2010, by Ramapo College men and women who were interested in creating strong bonds between students pursuing artistic careers. The purpose of the fraternity is to unite collegiate and professional artists in the spirit of fellowship and perpetual artistic growth. Gamma Xi Phi promotes philanthropy and service to the arts, brotherhood among all artists, and leadership development in artistic professions through collegiate and community outreach to people of color across the world.
In remarks following the ceremony, President Sharnell Bryan expressed the significance of welcoming new members on the 8th anniversary of Gamma Xi Phi's founding. "We look forward to working with our newest Brothers, and I am very glad to have been a part of their introduction to Gamma Xi Phi. We are a young organization, but with the support of our members, I am looking forward to more outstanding work and representation of who we are."